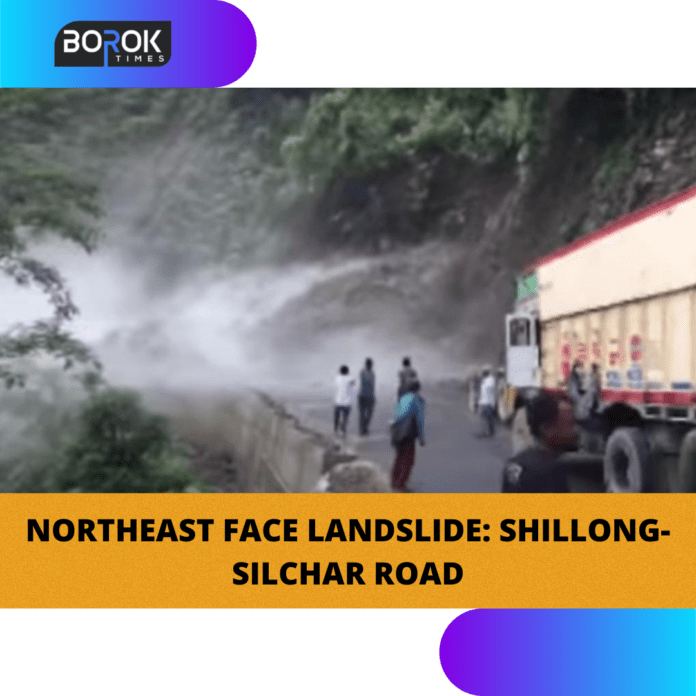 Northeast is experiencing heavy rainfall recently causing landslides that occurred on Shillong-Silchar road.
More landslides were reported near Treiongriang Bridge on Jowai – Amlarem road. In West Jaintia Hills traffic has been halted and clearing is in progress, said local police.

Assam has registered 42 deaths due to floods and landslides this year, including the four who were buried under a huge mass of earth in Boragaon in the Guwahati area on June 14.

An Assam State Disaster Management Authority (ASDMA) official said that debris pileups caused by landslides have blocked thoroughfares in Geetanagar, Sonapur, Kalapahar and Nijarapar areas.
The Kamrup Metro district administration has appealed to people to step out of their homes only if they have urgent or essential work.

Deputy Commissioner of Kamrup Metro, Pallav Gopal Jha, has issued an order directing all schools, colleges and educational institutions to suspend classes in the wake of a rainfall alert issued by the Regional Meteorological Centre (RMC).