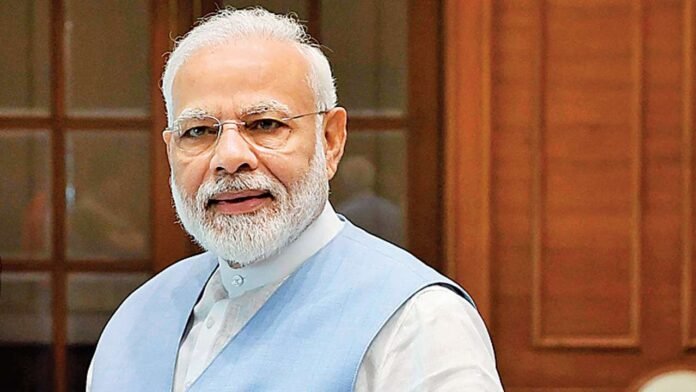 Prime Minister Narendra Modi is set to inaugurate the first-ever National Training Conclave in Delhi today. The event aims to bring together key stakeholders from various sectors to discuss and strategize on enhancing the skill development and training landscape in the country.
The National Training Conclave marks a significant step towards fostering a culture of continuous learning and upskilling in India. By convening policymakers, industry leaders, educators, and training providers, the conclave aims to facilitate meaningful discussions and collaborations to address the evolving needs of the workforce.
The event will serve as a platform to exchange ideas, share best practices, and explore innovative approaches to training and skill development. It will also highlight successful initiatives and case studies that have positively impacted the employability and productivity of individuals across different sectors.
The conclave's agenda encompasses a wide range of topics, including vocational training, digital skills, entrepreneurship, and industry-academia partnerships. The objective is to identify actionable strategies and policies that can effectively bridge the skills gap, promote inclusivity, and empower individuals to thrive in the rapidly changing job market.
By leveraging technology and digital platforms, the conclave aims to explore new avenues for training delivery, including online learning, virtual reality, and augmented reality-based simulations. These discussions will pave the way for innovative training methodologies that can reach a larger audience and provide flexible learning opportunities.
The National Training Conclave is a testament to the government's commitment to skill development and creating a future-ready workforce. It aligns with the larger vision of initiatives like Skill India, which seeks to equip the Indian workforce with relevant skills and competencies to meet the demands of a dynamic and globalized economy.
The conclave will also emphasize the importance of public-private partnerships in driving skill development initiatives. By fostering collaboration between government bodies, industry associations, and training providers, the event aims to create a robust ecosystem that can effectively address the diverse training needs of different sectors.
Prime Minister Narendra Modi's participation in the inauguration highlights the government's strong resolve to prioritize skill development and training as critical drivers of India's socio-economic growth. His vision and guidance are expected to inspire stakeholders to actively contribute towards building a skilled and empowered nation.
The National Training Conclave holds immense potential to shape the future of training and skill development in India. It serves as a platform for stakeholders to collectively work towards creating a workforce that is equipped with the right skills, knowledge, and mindset to thrive in an increasingly competitive and technology-driven world.