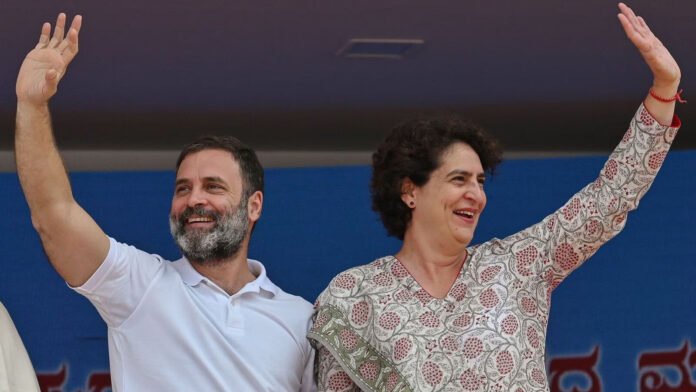 Prominent Congress figure, Priyanka Gandhi Vadra, is set to make crucial visits to the states of Manipur and Tripura in the near future, as revealed by Tripura MLA Sudip Roy Barman. During a felicitation event at the Congress Bhawan in Agartala, Barman, now a permanent invitee to the Congress Working Committee, unveiled this significant development.
Expressing pride in his committee induction, Barman emphasized the pivotal role of a strengthened Congress. He articulated the vital link between the party's strength and the nation's resilience, asserting that a robust Congress is a potent counterbalance to any weakening forces.
In his address, Barman underscored the importance of unity among the Congress and its allies. He highlighted the shared purpose of the INDIA alliance, which is founded on the core tenets of the Constitution. In view of the upcoming bypolls, where the CPI(M) has fielded candidates in line with the spirit of the INDIA alliance, Barman urged a focus on collective objectives, steering clear of internal divisions that could inadvertently benefit the BJP.
Barman's call for unity resonates with the broader vision of the Opposition bloc INDIA – a coalition that transcends individual interests for the greater good of the country. He framed this alliance as a bulwark against anti-democratic ideologies and fervently expressed that this fight is a fundamental endeavor for the very existence of India's democratic fabric.
With Priyanka Gandhi Vadra's impending visits to Manipur and Tripura, Congress hopes for renewed momentum in these states, guided by the shared values of the Opposition coalition. As the political landscape unfolds, the significance of unity and purpose remains at the forefront of the party's strategy.