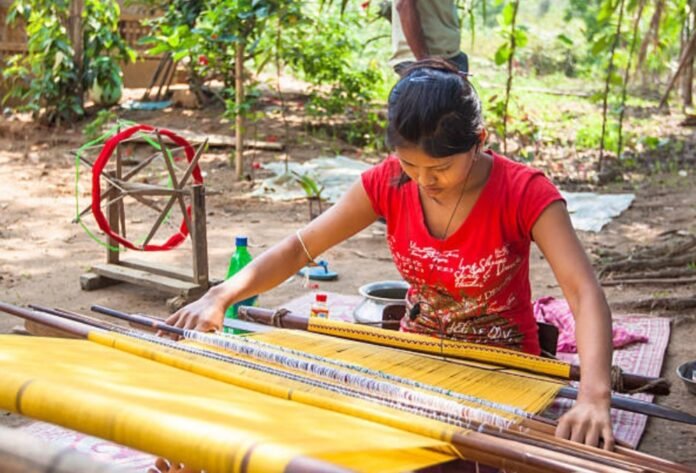 Guwahati: Nagaland, which is famous Internationally for its handloom and textile design like "Naga Shawl " has come forward with a proposal for new framework to regulate it .
Nagaland Chief Minister Neiphiu Rio on Saturday proposed to regulate the handloom and textile industry in the state.
" I call for establishment of a structured framework to regulate the textile industry within the state. " Rio said while addressing an inter-departmental meeting on the promotion of handloom ,textiles and Naga designs .
" With government facilitation of logistical support, expertise through training, and coherent marketing policies. " Rio further said.
The meeting was held at the chief minister's residential complex in Kohima .
The chief Minister highlighted the significance of the Naga culture , traditions and vibrant traditional attires.
Stressing the necessity to safeguard and advance these elements, he underlined the distinctiveness of cultural and traditional designs that adorn Naga attire.
While preserving cultural heritage is pivotal, Rio stressed the importance of aligning with modern demands and adapting " Products to market " needs .
He also called for professionalism in production to maintain competitiveness in terms of Quality and pricing across the nation.
Minister of women Resource Development and Horitculture Salhoutionuo Kruse called for creating an environment conducive to designers' creativity.