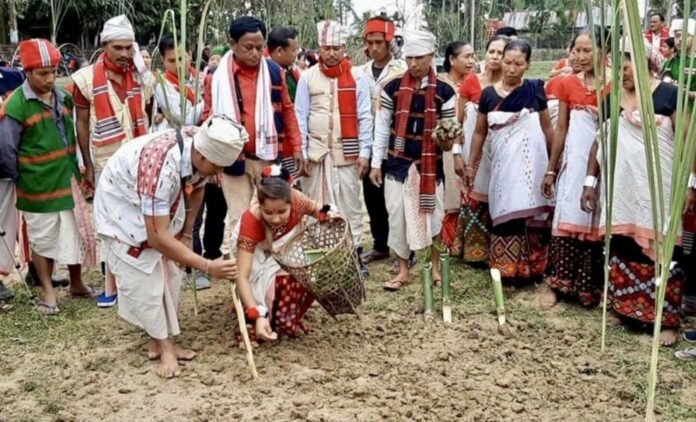 Guwahati, Nov 17: During the weekly cabinet meeting, Assam Government approved a public holiday on the occasion of Ali Aye Ligang in ten districts of the state.
The local holiday will be observed in Dhemaji, North Lakhimpur, Sonitpur, Biswanath, Golaghat, Sivasagar, Jorhat, Dibrugarh, Tinsukia and Majuli districts.
Informing about the decision taken by the Assam cabinet, Education Minister Ranoj Pegu posted on X, "Assam Cabinet has approved public holiday on 𝐀𝐥𝐢 𝐀:𝐲𝐞 𝐋í𝐠𝐚𝐧𝐠 day in 10 districts of Assam, namely, Dhemaji, Lakhimpur, Majuli, Biswanath, Sonitpur, Golaghat, Jorhat, Sibsagar, Dibrugarh and Tinsukia"
It may be mentioned that Ali-Aye-ligang is a festival celebrated by the Mishing tribe to mark the initiation of the harvesting cycle on the first Wednesday of Fagun month of the Assamese calendar which falls in the month of February.