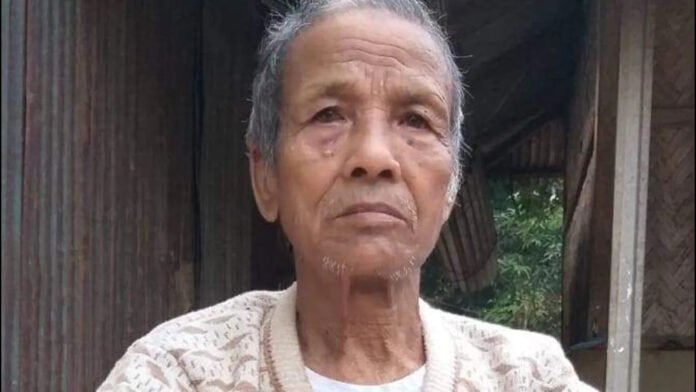 Renowned exponent of tribal folk culture and Padma Shri recipient, Satyaram Reang, breathed his last at the age of 88 in his residence in Santirbazar, South Tripura district. He is survived by a son and four daughters. Reang, hailing from Dashami Reang para, a remote village in South Tripura, was honored with the prestigious Padma Shri in 2021.
Satyaram Reang played a pivotal role in the promotion of Hojagiri dance and the preservation of tribal folk culture and traditions. His contributions were instrumental in safeguarding the rich cultural heritage of Tripura's tribal communities.
Reacting to the news of his demise, Chief Minister Manik Saha expressed his deep sorrow, saying, "I am shocked by Satyaram Reang's death. He was instrumental in promoting tribal folk culture, especially Hojagiri dance. May his soul rest in peace."
Union Minister of State for Social Justice and Empowerment, Pratima Bhoumik, also extended her condolences for the loss of the veteran folk musician. She acknowledged his tireless efforts in the promotion of tribal music and culture, stating, "I express my deepest grief over the death of a legendary figure who was conferred the Padma Shri award in tribal music. May his soul rest in peace," in a Facebook post.
Satyaram Reang's demise marks a significant loss to the cultural heritage of Tripura and the wider Indian cultural landscape. His legacy will forever remain etched in the hearts of those he touched through his dedication and passion for preserving tribal traditions. His contributions have left an indelible mark on the world of tribal folk culture, and he will be remembered fondly for generations to come.