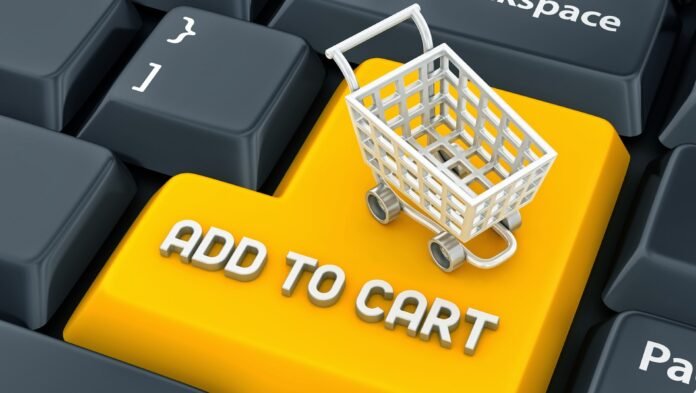 In the age of the digital revolution, online shopping has become an integral part of our lives, offering convenience, variety, and competitive prices at our fingertips. India, with its ever-expanding internet user base, has witnessed a remarkable surge in e-commerce platforms. This article delves into the top online shopping websites in India, highlighting their unique features, product range, user experience, and impact on the retail landscape.
Amazon India: The E-Commerce Behemoth
When it comes to online shopping, Amazon needs no introduction. Amazon India, a subsidiary of the global giant, has transformed the way Indians shop. With an extensive product catalog ranging from electronics and fashion to groceries and books, Amazon offers customers a seamless shopping experience backed by secure payment options and reliable delivery services.
Flipkart: Pioneering Indian E-commerce
Flipkart, a homegrown success story, played a pivotal role in popularizing online shopping in India. Acquired by Walmart, Flipkart boasts a wide array of products, including fashion, electronics, home appliances, and more. Its user-friendly interface, innovative features like "Big Billion Days," and a commitment to customer satisfaction have cemented its position among the top e-commerce platforms.
Myntra: Redefining Fashion E-commerce
Myntra, now a part of the Flipkart Group, specializes in fashion and lifestyle products. Catering to the evolving tastes of Indian consumers, Myntra offers an extensive collection of apparel, footwear, accessories, and beauty products. Its personalized recommendations, virtual try-on feature, and collaborations with renowned fashion brands have elevated the online fashion shopping experience.
Tata Cliq: Blending Tradition with Technology
Tata Cliq stands out for its unique approach, blending the traditional shopping experience with modern technology. Backed by the trusted Tata Group, the platform offers a curated selection of electronics, fashion, and luxury products. Tata Cliq's 'Cliq and PiQ' feature, allowing customers to order online and pick up in-store, bridges the gap between online and offline shopping.
Paytm Mall: Digital Payments and Shopping
Paytm, initially a digital payments platform, ventured into e-commerce with Paytm Mall. Integrating cashback offers and digital wallet convenience, Paytm Mall offers a diverse range of products, including electronics, fashion, and daily essentials. Its focus on cashless transactions and attractive deals makes it a preferred choice for many Indian shoppers.
Snapdeal: Catering to Every Need
Snapdeal positions itself as the "Online Shopping Destination for Everything." It showcases an extensive assortment of products across categories such as fashion, electronics, home decor, and more. Snapdeal's emphasis on affordability, coupled with a wide seller base, enables customers from various segments to find products that suit their preferences and budget.
Ajio: A Trendsetter in Online Fashion
Ajio has gained prominence for its trendy and unique fashion offerings. Backed by Reliance, Ajio curates a collection that caters to the fashion-forward Indian youth. It not only offers a plethora of options in clothing, footwear, and accessories but also promotes indie brands, giving them a platform to reach a wider audience.
Nykaa: Beautifying the Online Shopping Space
Nykaa has revolutionized the way Indians purchase beauty and wellness products. Focused exclusively on cosmetics, skincare, haircare, and fragrances, Nykaa offers a comprehensive range of products from both international and Indian brands. Its expert advice, virtual makeover feature, and regular sales make beauty shopping a breeze.
Pepperfry: Enabling Home Transformation
Pepperfry has become a go-to platform for those seeking furniture and home decor items online. With an extensive collection of styles and designs, Pepperfry caters to diverse preferences. Its user-friendly interface, quality assurance, and assembly services have gained the trust of customers looking to revamp their living spaces.
Shopclues: Catering to Tier 2 and 3 Cities
Shopclues differentiates itself by focusing on catering to customers in Tier 2 and 3 cities. It provides an array of products, including electronics, fashion, and home essentials, at competitive prices. Shopclues' "Sunday Flea Market" and "Killer Deals" have been instrumental in attracting value-conscious shoppers.
Impact of Online Shopping Websites
The rise of online shopping websites has reshaped India's retail landscape in numerous ways:
Convenience: Online shopping offers the convenience of browsing and purchasing products from the comfort of one's home, eliminating the need for physical travel and saving time.
Access to Variety: E-commerce platforms provide access to a wide range of products, including those that might not be available in local stores.
Discounts and Offers: The competitive nature of online shopping leads to frequent discounts, deals, and cashback offers, benefiting consumers.
Rise of Digital Payments: Online shopping has played a pivotal role in promoting digital payment methods and reducing dependence on cash transactions.
Empowering Sellers: E-commerce platforms have empowered small businesses and individual sellers to reach a broader audience and expand their customer base.
Job Creation: The growth of online shopping websites has created job opportunities in areas such as logistics, customer support, digital marketing, and more.
Challenges and Future Prospects
While online shopping websites have brought numerous benefits, they also face challenges:
Competition: The e-commerce sector is highly competitive, requiring platforms to continuously innovate and improve their services.
Logistics: Timely and reliable delivery remains a challenge, especially in remote areas.
Counterfeits and Quality Control: Ensuring the authenticity and quality of products can be challenging, leading to customer trust issues.
Data Security: Safeguarding customer data and privacy is crucial in an era of increased cyber threats.
Regulations: E-commerce platforms need to navigate through complex regulatory frameworks related to taxation, foreign investment, and consumer protection.
Despite these challenges, the future of online shopping websites in India remains promising:
Technological Advancements: Emerging technologies such as AI, AR/VR, and blockchain have the potential to enhance the online shopping experience.
Rural Penetration: Continued efforts to expand internet connectivity will bring more rural consumers into the online shopping ecosystem.
Omnichannel Integration: The blending of online and offline shopping experiences will become more seamless, offering customers flexibility.
Sustainability: E-commerce platforms are likely to focus more on sustainable practices, including eco-friendly packaging and responsible sourcing.
The evolution of online shopping websites in India has reshaped the way people shop, offering convenience, variety, and affordability. With the presence of global giants like Amazon and homegrown champions like Flipkart, the e-commerce landscape continues to thrive. As technology advances and consumer preferences evolve, online shopping platforms will play a pivotal role in shaping the future of retail in India. It's a journey that holds immense potential and promises to reshape the way Indians buy and experience products.