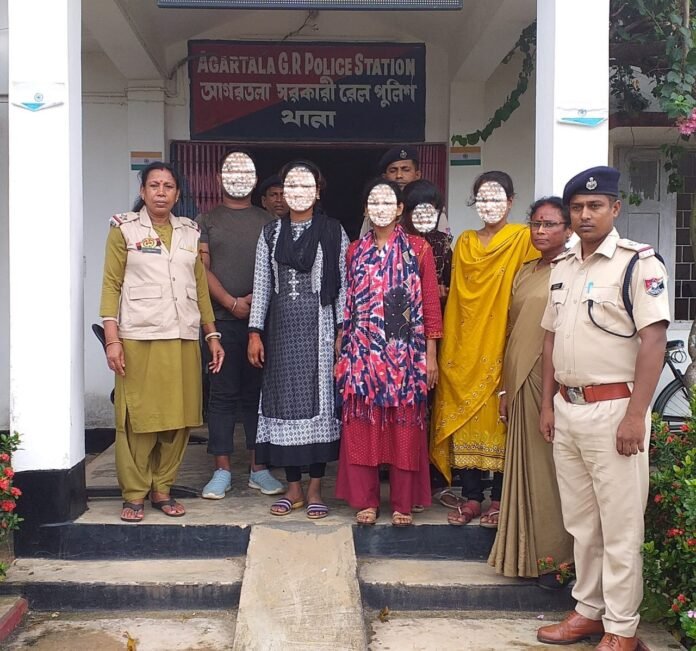 Yesterday, 03/10/2023 Four Bangladeshi nationals, accompanied by an Indian tout, were apprehended at the AGT Railway Station on October 3rd, 2023. These individuals had illicitly crossed into India from Bangladesh, facilitated by the Indian tout. A case has been promptly registered against them.
Similarly, on the same day, during routine checks at Dharmanagar Railway Station, two Bangladeshi nationals were detained for illegally entering India. Authorities have initiated legal proceedings against them under the relevant sections of the law.
These incidents spotlight the escalating challenge of Bangladeshi infiltration in the state of Tripura. The local community and authorities are increasingly concerned about the unchecked flow of individuals from across the border. Urgent and stringent measures are imperative to curb this trend.
It is imperative that the government take immediate action to address this issue. Failure to do so may result in a demographic shift in Tripura, potentially leading to a majority population with roots in Bangladesh. The onus is on the authorities to implement robust measures and fortify border security to safeguard the integrity of the state.
The gravity of the situation necessitates a concerted effort from both state and central agencies. A comprehensive strategy encompassing increased border surveillance, stringent legal measures, and diplomatic engagement with Bangladesh is crucial to stem the tide of illegal crossings.