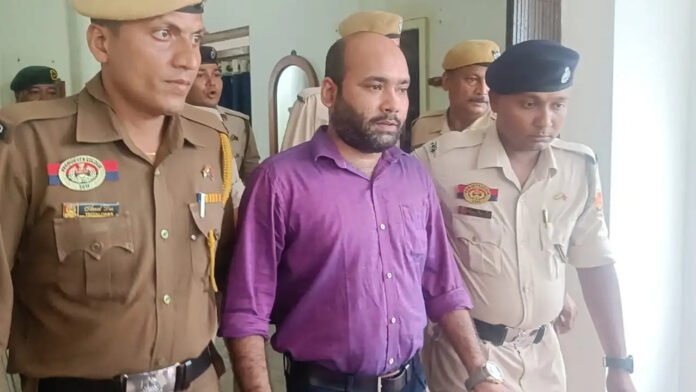 Saikat Talapatra, notorious for his provocative online activities, has been once again remanded to police custody until October 27. This time, it's in connection with a case filed against him by 'Tipra Motha Party' founder Bubagra Pradyot Kishore Debbarma under the SC ST Atrocities Act. Talapatra's initial arrest took place earlier this month in Barasat, Kolkata, based on a complaint filed by a woman. Now, he finds himself entangled in a web of FIRs.
During his digital onslaught from Kolkata, Talapatra unleashed a barrage of highly offensive comments targeting 'Tipra Motha Party', its founder, Bubagra Pradyot Kishore Debbarma, and the tribal community. This prompted Kishore to file an FIR against him at the West Agartala Women's Police Station (Case No-190/23), in addition to other cases under the IT Act and various sections of the Indian Penal Code.
Just yesterday, Talapatra appeared in court for another case filed by a woman. However, the investigating officer for the case sought Talapatra's police remand specifically related to the case filed by Bubagra Pradyot Kishore Debbarma and his party. District and Sessions' Judge of West Tripura Judicial District Subhasish Sharma-Roy subsequently revoked Talapatra's bail and granted police remand until October 27. Talapatra is slated for intensive interrogation in connection with the case.