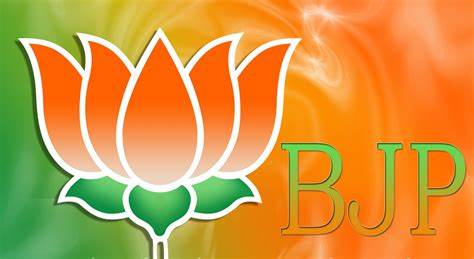 As per the decision of the All India Janata Party, the next seven days will be observed in Kailash along with the whole country. As part of that, Minister Tinku Roy started wall writing in Kalipur area of Kailasahar Pur Parishad.
Minister Tinku Roy painted a picture of the party symbol lotus flower on the wall Apart from the minister, one of the active members of the BJP Tripura State Committee, Bimal Kar, BJP leaders Dulal Das, Prashant Dey, Kailasahar Pur Parishad member Siddharth Roy, former councilor Badal Malakar and other leaders of the party were present during the wall writing.
After the wall writing, Minister Tinku Roy told the media that according to the decision of the party, the entire Tripura state along with the entire country celebrated the party's artist day on April 6. At the same time, from April 6 to April 14, "Service Week" will be celebrated in the state of Tripura along with the entire country for seven days. On the occasion of this seven-day service week, the party functionaries in each Assembly Constituency will carry out various social programs including Swachh Bharat Abhiyan, water tank cleaning, wall writing, public relations campaign. As a part of this, the Minister himself painted the wall in the Kalipur area of Pur Parisad under Kailasahar Mandal.