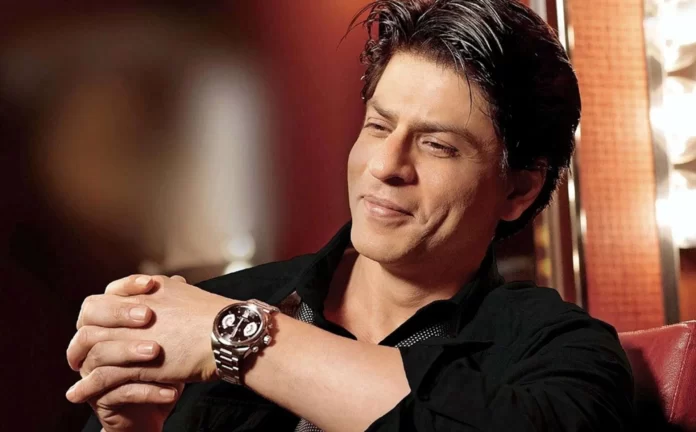 Bollywood superstar Shah Rukh Khan recently encountered a minor accident on the sets of one of his projects in Los Angeles. Reports suggest that the actor hurt his nose and subsequently underwent a minor surgery to address the issue. Although neither Shah Rukh Khan nor his team has officially commented on the incident, sources reveal that he is currently recuperating at home in India.
Accident and Injury on Set:
While shooting in Los Angeles, Shah Rukh Khan accidentally injured his nose, resulting in bleeding. Prompt medical attention was sought, and the actor was immediately taken to a nearby hospital. Doctors assured Khan and his team that the injury was not serious but advised him to undergo a minor surgical procedure to control the bleeding. Post-surgery, Shah Rukh Khan was spotted wearing a bandage on his nose.
Shah Rukh Khan's Return and Recovery:
After the incident, Shah Rukh Khan has returned to India and is currently recuperating at home. Although no official statement has been released by the actor or his team regarding the accident, it is evident that precautions were taken, and appropriate medical care was provided to ensure his well-being.
Recent Success and Upcoming Projects:
Shah Rukh Khan made a spectacular comeback on the big screen earlier this year with the film 'Pathaan,' directed by Sidharth Anand. Starring alongside Deepika Padukone and John Abraham, the movie achieved remarkable global success, crossing the milestone of Rs 1,000 crore at the worldwide box office. Khan expressed his gratitude to the audience and the media for their support, acknowledging their role in reviving the cinema industry.
Future Ventures:
Looking ahead, Shah Rukh Khan is gearing up for his next release, 'Jawan.' This highly anticipated film promises to showcase the actor in a never-seen-before avatar and features him alongside the renowned Lady Superstar Nayanthara. Directed by Atlee, 'Jawan' is scheduled for a theatrical release on September 7. Additionally, Khan has other exciting projects in the pipeline, including 'Dunki' and 'Tiger 3,' which further amplify his versatile range as an actor.
Despite encountering a minor accident and undergoing surgery on the set of his project in Los Angeles, Shah Rukh Khan's well-being is ensured, and he is currently recovering at home. As one of Bollywood's most beloved actors, Khan's global success with 'Pathaan' has reaffirmed his star power and audience appeal. With upcoming releases like 'Jawan' and an array of exciting projects, fans eagerly await Shah Rukh Khan's continued brilliance on the silver screen.