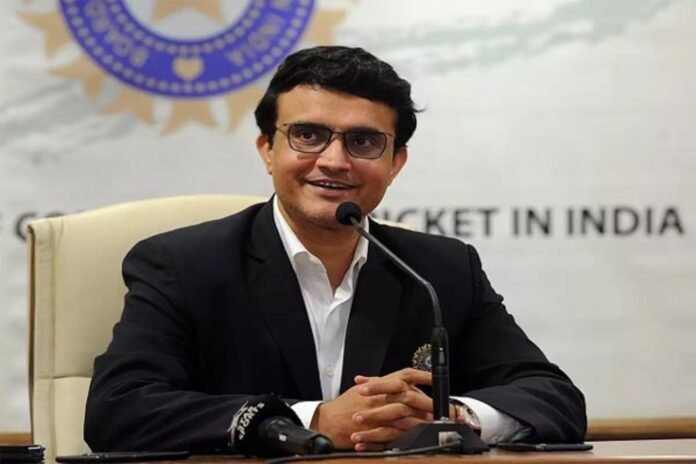 In an exciting development for Tripura's tourism sector, Sourav Ganguly, former president of the Board of Control for Cricket in India (BCCI) and captain of the Indian cricket team, has accepted the proposal to become the brand ambassador for the state's tourism sector. Chief Minister Dr. Manik Saha confirmed the news on social media after a telephonic discussion with Ganguly.
Chief Minister Dr. Manik Saha expressed his pride and joy at Ganguly's acceptance of the proposal, stating that it would significantly boost the state's tourism sector. Ganguly's popularity and influence, both as a cricketing icon and a respected figure in the country, make him an ideal choice to promote Tripura as a tourist destination.
In a social media post, the Chief Minister wrote, "It's a matter of great pride that former captain of the Indian cricket team, Shri Sourav Ganguly Ji, has accepted our proposal to be the Brand Ambassador of Tripura Tourism. Had a telephonic conversation with him today. I am confident that Shri Ganguly Ji's participation will definitely give an impetus to the state's tourism sector."
Furthermore, Tourism Minister Sushanta Chowdhury met with Sourav Ganguly at his residence in Kolkata to discuss the proposal in detail. During the meeting, Chowdhury emphasized the need for a prominent figure like Sourav Ganguly to serve as a brand ambassador for promoting Tripura's tourism.
Accompanied by Secretary Uttam Kumar Chakma and Director Tapan Kumar Das, Minister Chowdhury engaged in extensive discussions with Ganguly regarding the proposal. The meeting aimed to convey the vision and potential of Tripura's tourism sector and explore the ways in which Ganguly's association could contribute to its growth and visibility.
Minister Chowdhury has been actively taking initiatives to strengthen the tourism sector since assuming office. The decision to approach Sourav Ganguly reflects the government's commitment to leveraging the power of influential personalities to promote tourism in Tripura. By enlisting Ganguly as the brand ambassador, the state hopes to attract more tourists and highlight its unique attractions and cultural heritage.
Sourav Ganguly's acceptance of the proposal is a significant milestone for Tripura's tourism industry. Ganguly's popularity extends far beyond the realm of cricket, making him a widely recognized and respected figure across the country. His association with Tripura as the brand ambassador will not only enhance the state's visibility but also create a positive image and generate curiosity among potential visitors.
As the former captain of the Indian cricket team, Ganguly brings with him a sense of leadership, dynamism, and passion, which resonates with people from all walks of life. His charismatic personality and ability to connect with the masses make him an ideal ambassador to represent Tripura's tourism sector and effectively convey its appeal to a wider audience.
The collaboration between Sourav Ganguly and the Tripura government is poised to be a mutually beneficial partnership. Ganguly's involvement will not only promote tourism in the state but also contribute to his personal legacy as a symbol of inspiration and influence in the country. His role as a brand ambassador will undoubtedly create a ripple effect, attracting tourists, investors, and stakeholders to explore the potential that Tripura holds.
With the appointment of Sourav Ganguly as the brand ambassador, Tripura's tourism sector can anticipate a surge in interest and visibility. The association with such a prominent personality will undoubtedly draw attention to the state's rich cultural heritage, natural beauty, and diverse tourist attractions. This collaborative effort between the government and Ganguly paves the way for a new chapter in Tripura's tourism story, inviting visitors to experience the wonders of this hidden gem in Northeast India.
As the tourism industry continues to evolve, partnerships like these become increasingly essential for showcasing the unique offerings of a region and attracting visitors from far and wide. Sourav Ganguly's decision to represent Tripura's tourism sector reflects his belief in the potential and beauty of the state. It is a testament to the significant role that influential figures can play in promoting and uplifting destinations, contributing to their overall development and prosperity.
The people of Tripura eagerly await the positive impact that Sourav Ganguly's association with the state's tourism sector will bring. It is a promising step towards placing Tripura on the global tourism map and presenting its cultural heritage, natural wonders, and warm hospitality to a wider audience. With Ganguly as the torchbearer, Tripura's tourism industry can look forward to a bright and prosperous future.