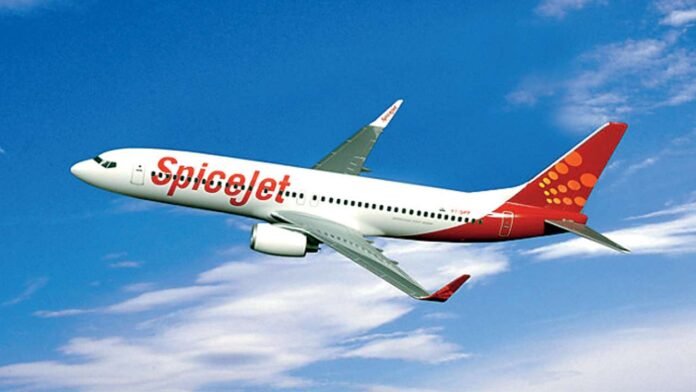 In a significant development, the Indian government has disbursed a sum of Rs 3.75 crore to SpiceJet as part of a Rs 15 crore gap grant for the operation of the Agartala-Chittagong International flight. This initiative comes under the Central Government's UDAN (Ude Desh ka Aam Nagrik) scheme. Transport Minister Sushanta Choudhury revealed this information during a session in the state assembly on Thursday. The flight's commencement is expected in the near future, and preparations for its launch have reached an advanced stage, with immigration facilities being nearly completed.
Responding to a query raised by CPI(M) MLA Jiten Choudhury, Minister Sushanta Choudhury affirmed that the state government is actively considering the introduction of flight services from Kailasahar airport. To enable operations at the existing airport, 75 acres of land would be required, with an estimated cost of Rs 350 crore. In this regard, the District Magistrate of Unokoti district has been entrusted with the task of preparing a project proposal for the proposed airport.
The initiation of the Agartala-Chittagong International flight holds great significance for boosting connectivity and promoting economic ties between the two neighboring regions. This development is poised to enhance the ease of travel for passengers, facilitating smoother and more efficient cross-border movement. The Central Government's UDAN scheme has played a crucial role in making this venture possible by providing financial assistance to bridge the funding gap.
SpiceJet, one of India's prominent airlines, has been selected to operate the Agartala-Chittagong International flight, further strengthening its presence in the domestic and international aviation sectors. With the government's support and the imminent launch of the flight, SpiceJet is expected to contribute to the growth of air travel and passenger connectivity in the region.
The state government's consideration of introducing flight services from Kailasahar airport reflects its commitment to expanding air transport infrastructure. The proposed airport would not only provide improved connectivity for the local population but also attract investments, boost tourism, and stimulate economic development in the region.
As the preparations for the Agartala-Chittagong International flight and the potential establishment of the Kailasahar airport progress, the government and relevant authorities are actively working towards ensuring a seamless and successful implementation of these initiatives. These developments underline the commitment to enhancing regional connectivity, promoting economic growth, and fostering closer ties between India and Bangladesh.