Unrest in Changlang District
Tension has gripped Kharsang in Changlang district, Arunachal Pradesh, following a firing incident involving local youths and Assam Rifles troopers. The clash occurred when Assam Rifles personnel opened fire on a group of three youths suspected to be out for hunting. In response, the youths reportedly fired back at the Assam Rifles troopers, resulting in injuries on both sides.
Details of the Incident
The incident unfolded when a group of three youths encountered Assam Rifles troopers in what appears to be a misunderstanding. The troopers reportedly fired upon the youths, who were believed to be on a hunting expedition. In a retaliatory move, the youths also opened fire on the Assam Rifles personnel.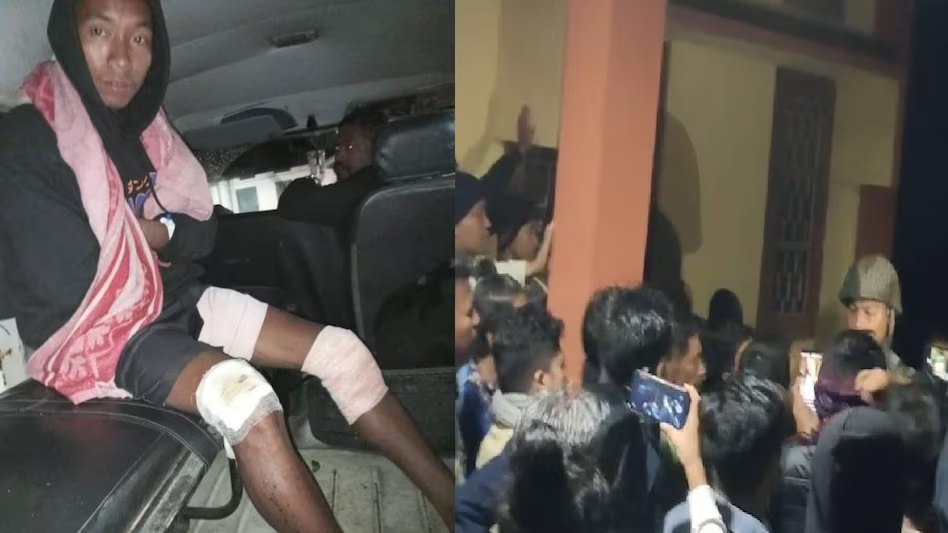 Casualties and Injuries
The exchange of gunfire resulted in injuries to both parties involved. Limong Lungri, one of the youths, sustained a gunshot wound to his left leg. Meanwhile, an Assam Rifles trooper is in critical condition after being hit by a bullet. The situation remains tense as security forces are on high alert to prevent any further escalation.
Assam Rifles' Response
The Assam Rifles troopers, apparently responding to perceived militant activity, mistook the youths for potential threats. The incident highlights the complexities and challenges faced by security forces in the region, where tensions often run high.
Local Backlash
Following the incident, enraged locals surrounded the Assam Rifles camp in Kharsang, expressing their discontent and protesting against the use of force. The incident has amplified the existing mistrust between the local community and security forces.
Security Measures
To contain the situation and prevent any further unrest, heavy security measures have been implemented in the Kharsang area. The local administration is working to restore calm and ensure the safety of residents.
The incident underscores the need for effective communication and coordination between security forces and local communities to avoid such confrontations in the future. The authorities must address the concerns of the residents and work towards building trust to maintain peace in the region.