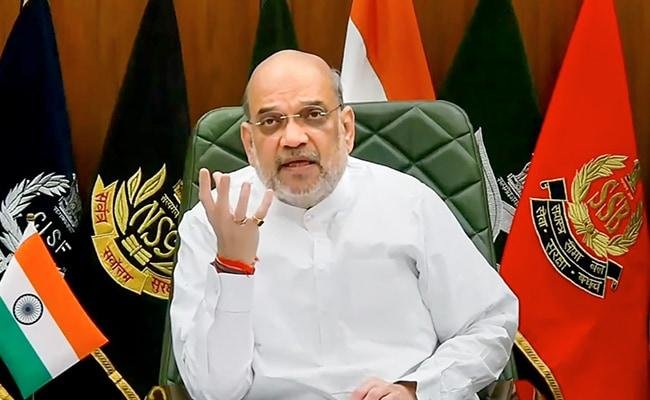 Union Home Minister Amit Shah on Monday met political leaders of various Naga groups. During this, he clarified that the effort of the Modi government is to make a peaceful and prosperous Northeast. After the meeting, a Home Ministry spokesperson said that the effort of the Central Government is to resolve many complex issues that came up during the ongoing talks with groups like NSCN-IM (National Socialist Council of Nagaland- IM) in such a way that the conclusions will be reached by all. parties be satisfied. He also cautioned against any speculation for talks.
Neiphiu Rio was also present in the meeting
The spokesperson tweeted that the Home Minister met with various political leadership of the Naga groups led by Chief Minister Neiphiu Rio and during which various issues were discussed. The spokesman said that progress has been made in the ongoing talks on the Naga issue in the last several years. He said that since the talks are going on, there will be speculations about any possible solution on various issues during the talks.
The agreement was signed in August 2015.
Significantly, the Government of India in the presence of Prime Minister Narendra Modi had signed the draft agreement with the key group NSCN-IM on August 3, 2015. Recently, the Center rejected the demand of a separate constitution and separate flag of the NSCN-IM group. The government is holding peace talks with various groups of NSCN after entering into a ceasefire agreement. These include NSCN-NK, NSCN K-Khango, NSCN-R and NSCN(K) Nikki.