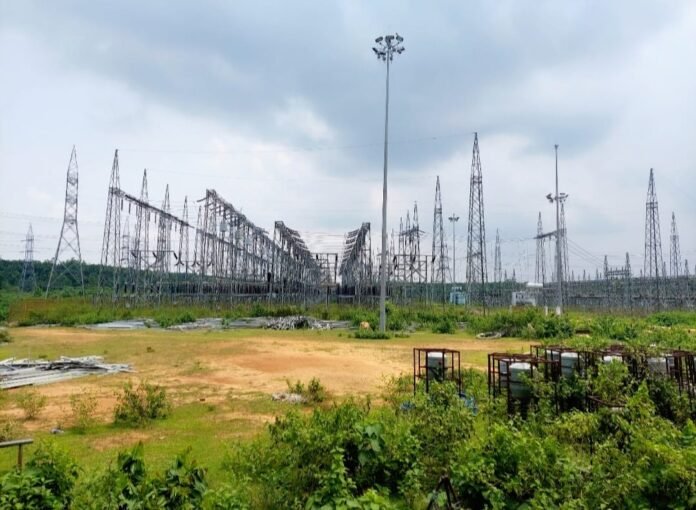 India is the primus inter pares amongst the South Asian Countries, due to its large geographical area, population, better financial and technological capabilities. It therefore, has to take a leadership role in various developmental activities in the region, including the renewable energy augmentation drive A sustained growth of renewable energy would protect the environment and prevent climate change, apart from helping with the economic growth of the region and improving the quality of life.
In the 21st Paris Conference of United Nations Frame Work Convention of Climate Change (UNFCCC), most of the counties have accepted the target for raising production of zero carbon, clean energy and gradually phasing out fossil fuel generated energy. India has targeted to produce 500 GW non fossil energy and 50% share of its total energy from renewable energy by the year 2030. The per capita consumption of electricity is low in South Asia and most of the households in the remote and inaccessible areas are either deprived of electricity or receive unstable, intermittent or low quality energy. To overcome these challenges, electricity trade among the South Asian countries, particularly between Bangladesh, Bhutan, India and Nepal (BBIN countries) started in 2013; in order to sell the surplus power to power deficit neighbouring countries. As per a study of Integrated Research and Action for Development (IRADe), all such BBIN countries have gained from the power trade. (Source: ETEnergyworld.com, an article by Mr. Anshul Joshi, March 24, 2020)
USAID's South Asia Regional Initiative for Energy Integration (SARI/EI) program, currently implemented by IRADe, is continuously working to move the region from bilateral to trilateral and multilateral power trade, enabling creation of institutions and forums for sustained CBET and establishing the South Asia Regional Energy Market (SAREM)
India has been working for attaining self sufficiency in electricity and establishing energy market in the South Asian region in general as well as BBIN sub-region in particular. It includes adequate production and utilization of Solar and Wind energy as well as installation of extensive transmission and grid connectivity. India has formulated a "Cross Border Trading Regulation, 2019 and thereby, Rules issued in 2021" through the Central Electric Regulatory Commission (CERC). Big cross boarder power trading and exchanging organisations like Power Trade Corporation (PTC), Indian Energy Exchange (IEX) and Power Exchange India Ltd (PXIL) have already come up and are functioning successfully for power exchange and marketing amongst BBIN countries. The "Real Time Market" (RTM) for electricity has already started in India since 2020, under which the electricity buyers and sellers have the option to place their bids for each 15 minute time block, giving best benefits to all stake holders in power market.
Bangladesh shares 4096 kms international border with India and both the countries have a very good relationship. Although Bangladesh is said to be a 100% electrified country, there are large number of house-holds staying off the grid, and are dependant on private thermal power producers and solar electricity. The per capita consumption is quite low and the Gas, Coal and Diesel generated electricity is very costly, unstable, inadequate and not secured. Therefore Bangladesh is importing electricity from the neighbouring countries, that too at a cheaper rate during its peak demand periods..
On the basis of an MoU signed in January 2010 between India and Bangladesh, the first grid connection of 400 KVDC (Kilo Volt Double Circuit) was established in the western border between Bheramara of Bangladesh and Baharampura in West Bengal (India), through which India started selling 250 M.W of electricity to Bangladesh from October 2013 onwards; which has increased upto 1000 M.W The second grid connectivity for 400 KVDC was from the eastern border, from Surajmani Nagar of Tripura (India) to Camila (Bangladesh) and 100 MW power per day was supplied to Bangladesh from March 2016 which was raised to 160 M.W later and recently raised to 192 M.W till 2026. Another 765 KVDC transmission lines are under construction to connect Katihar (Bihar, India) and Barnagar (West Bengal, India) with Parbatipur (Bangladesh). The Government of Bangladesh has estimated an import requirement of 9000 M.W from the neighbouring countries in the near future and has also executed an agreement with Adani Group (of India) to import 1600 M.W daily for which transmission lines are being installed.
However, unless the increased and surplus power of a country is transmitted to its power deficit regions or to other countries requiring more power, augmentation of power generation would not be viable and cost effective. The energy market plays that role. The Indo- Bangladesh cooperation would not only help in stabilizing a viable power market in the BBIN sub-region, but also it would help the Indian mission for extending the "Green Energy Corridor" to South East Asia. This can help India to successfully implement the "One Sun, One World, One Grid" project. The power integration would also reduce hostility amongst the participating nations.
By: Geeta Dash  (The author is a recipient of 'Media Fellowship' from NTPC School of Business, under the 'Think-Tank Project' funded by USAID for the SARI/EI project, currently being implemented by IRADe.)
for more details
https://www.linkedin.com/in/geeta-dash-457b0915
https://www.facebook.com/geeta.dash?mibextid=ZbWKwL