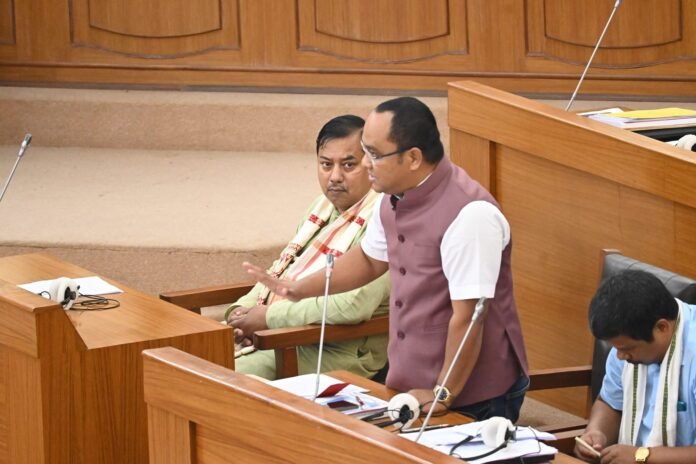 Members of the TIPRA Motha party caused a commotion in the Tripura Assembly on Tuesday as they demanded the use of the Roman script for the Kokborok dialect, which is the second official language in the state. The party, which is now recognized as the main opposition in Tripura, has been pushing for various controversial demands, including a separate state for the tribal population.
TIPRA's demand for the use of Roman script in all levels of examinations for the Kokborok dialect has caused a stir among indigenous people in the state. During the assembly session, the Leader of the Opposition, Animesh Debbarma, raised the issue through a 'calling attention notice' and claimed that several tribal students had opted out of the recently held school leaving examinations because the Roman script was not allowed.
The Chief Minister, Manik Saha, suggested a discussion at a later date, but TIPRA members insisted on an immediate resolution to the script issue. Dissatisfied with the CM's response, the party members rushed to the well of the house and raised slogans, prompting Speaker Biswa Bandhu Sen to announce a 10-minute adjournment as the scheduled business of the House was unable to proceed.