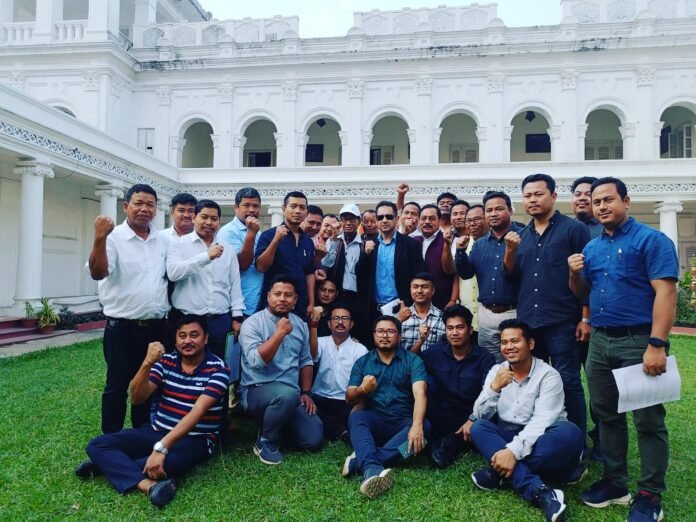 Pradyot Manikya, the leader of the Tipra Motha party, has once again emphasized the importance of meeting the party's demands for a constitutional solution for the tribal population in Tripura. Speaking to the media after returning from a meeting with the Union Home Ministry, he stated that there would be no further agreement or understanding until the demands were met by the Government of India.
As the main opposition party in Tripura, Tipra Motha has been pushing for various demands, including a separate state for the tribal population and the use of the Roman script for the Kokborok dialect. However, their primary demand is for a constitutional solution to address the issues faced by the Tiprasa population in the state.
"We are in opposition. If the Govt of India agrees to our demands, which is a solution for the Tiprasa population, then we will also cooperate and stay with the Govt; otherwise, we are in opposition and operate as a very strong opposition party. People know the power of opposition here," Manikya said.
The Tipra Motha party has been vocal about their demands, staging protests and causing disruptions in the Tripura Assembly. They have also sought the support of other regional parties and organizations to further their cause.
Manikya's statement comes as a warning to the Government of India, emphasizing that the Tipra Motha party will not back down until their demands are met. With the party holding a strong position in the state as the main opposition, their stance could potentially have significant implications for the political landscape of Tripura.
Tipra Motha party's demands for a constitutional solution for the Tiprasa population in Tripura remain a contentious issue. With the party's leader warning of a strong opposition if their demands are ignored, the situation remains tense, and it remains to be seen how the Government of India will respond.