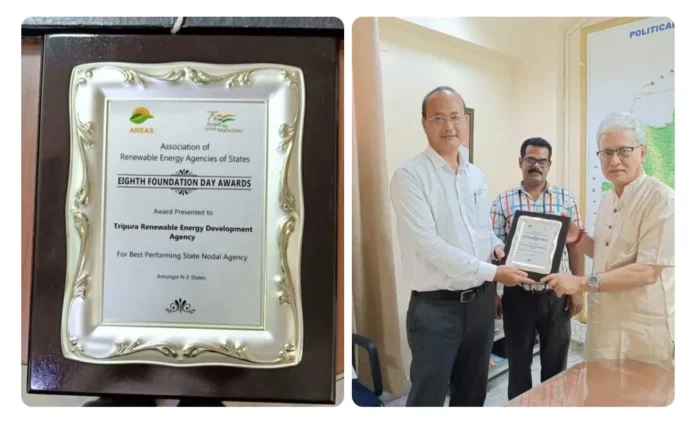 On Thursday, Tripura Deputy Chairman Dev Verma who is also the minister in charge of the Power department received the award from the association of Renewable Energy Agency of State for 'Tripura Renewable energy Development Agency' (TREDA) for the "Best Performing State Nodal Agency" in Northeast.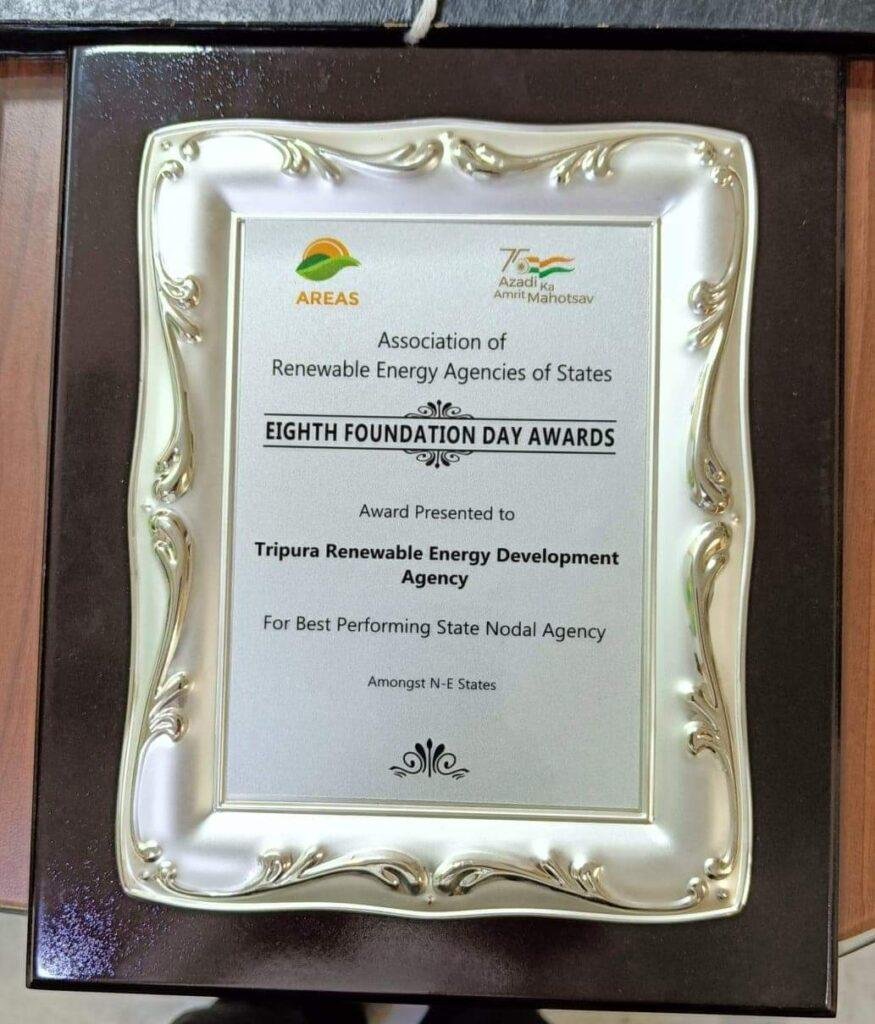 'Tripura Renewable energy Development Agency' has installed a 2KW microgrid power plant in 12 remote hamlets of Tripura, which has been giving light to the village since September last year. More villages will be electrified through solar power the village number is estimated as 68.
It is important to mention that the state of Tripura has got three awards in the field of Renewable energy among eight states in the northeastern region. Tripura has also bagged an award for the second-highest solar power installed capacity on March 31, 2022, and another for the installation of the highest number of solar irrigation pumps till March 31, 2022.
Tripura Renewable energy development agency has been selected as the best performing state nodal agency among all northeast states.
Deputy Chief Minister Dev Varma congratulated the Tripura Renewable Energy Development Agency (TRADA) for being awarded as the Best Performing State Nodal Agency in the Northeast as this is a very big achievement for them.
Tripura is developing fast by taking action on the growth of villages and agriculture with the maximum utilization of solar power. There are as many as 500 villages have been identified for installing solar microgrids to serve people living with no electricity. The government is taking measures the illuminating markets and roads in remote tribal hamlets also through solar power under Grameen Bzar Alok Jyoti Scheme.
We hope in the future the people will be able to get electricity in their locality which will help in the growth of the standard of living of the people.