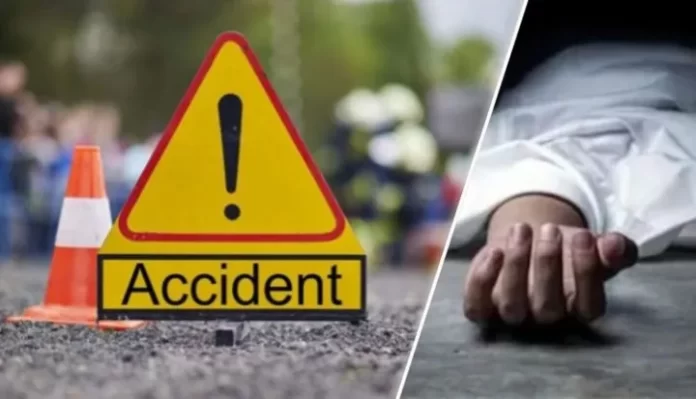 Road Accidents Claim Four Lives
Diwali, the festival of lights, turned somber in Tripura as the state witnessed four tragic deaths in separate road accidents on the auspicious night. The incidents occurred in the West Tripura and Sepahijala districts, leaving a gloom over the festive celebrations.
Jirania Tragedy: Head-on Collision Claims Three Lives
In the Jirania area on the outskirts of Agartala city, a horrifying head-on collision between two motorcycles resulted in the immediate death of a middle-aged couple. Another motorcyclist, identified as Biswajit Debnath, succumbed to his injuries at GBP Hospital, Agartala. The pillion rider with Biswajit is in critical condition. Shockingly, preliminary findings indicate that none of the riders were wearing helmets, underscoring the importance of road safety measures.
Sonamura Mishap: ONGC Vehicle Fatally Collides with Motorcycle
In the Mohanbhog area of Sonamura, a speeding four-wheeler associated with ONGC collided with a motorcycle, claiming the life of Siddique Mia, a 30-year-old resident of Sonamura. Despite prompt rescue efforts and immediate medical attention, Siddique Mia could not survive the impact of the collision. The incident raises concerns about road safety and the need for responsible driving.
Sky Lantern Mishap: Homes Engulfed in Flames
Apart from the road accidents, Diwali celebrations took a tragic turn in Agartala's Madhyapara area. Two families lost their homes to a fire triggered by a burning sky lantern that crashed onto their roofs. The houses were reduced to ashes, leaving the affected families in distress. They have appealed for government assistance to rebuild their homes, emphasizing the need for caution during festive activities involving fire.
The incidents serve as a stark reminder of the importance of adhering to safety measures, whether on the roads or during celebrations. As families mourn the loss of their loved ones and grapple with the aftermath of the accidents, the community is urged to prioritize safety to prevent such heart-wrenching incidents in the future.