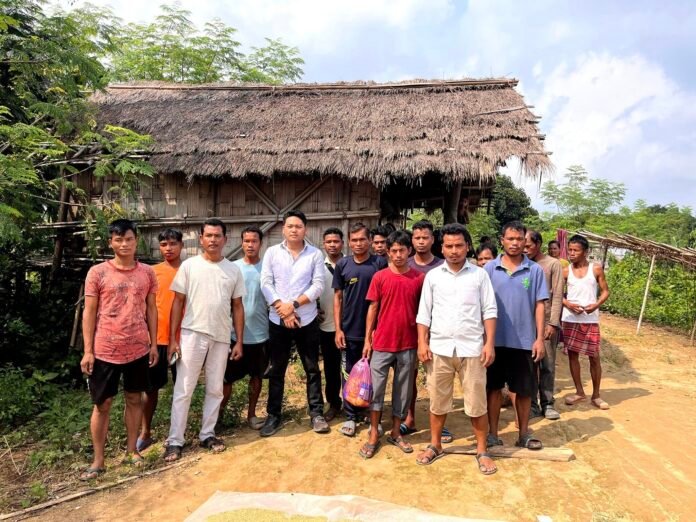 Paul Dangshu, MLA of the Tipra Motha Party, embarked on a visit to Bir Bahadur village, a community with a history stretching back over a century and a modest population of 60–70 residents. Nestled in a remote location, reaching the village requires hours of trekking, underscoring the geographical challenges faced by its inhabitants.
Despite government initiatives like 'Har Ghar Jal' (Water to Every Household) and 'Ghar Ghar Bijlee' (Electricity to Every Household), Bir Bahadur Village remains untouched by these schemes. The precise reasons for this discrepancy warrant further explanation from the relevant departments.
A particularly disheartening revelation was that a significant number of families in the village lacked essential documents, including ration cards. Recognizing the urgency of the situation, MLA Paul Dangshu took proactive steps. He appointed individuals to facilitate communication between the villagers and government officials for the necessary documentation.
Moreover, MLA Dangshu pledged to engage with relevant departments to address the multifaceted issues facing Bir Bahadur Village. His commitment to advocating for the village's needs signifies a dedication to the welfare of even the most underserved communities.
This visit sheds light on the vital importance of inclusive development, particularly in hard-to-reach regions. By identifying and addressing the specific challenges faced by Bir Bahadur and communities like it, MLA Paul Dangshu exemplifies the role of dedicated public servants in advocating for equity and progress in their constituencies.