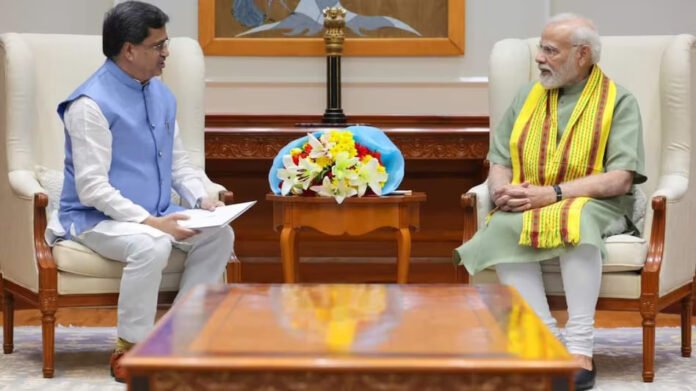 Tripura Chief Minister, Manik Saha, held a crucial meeting with Prime Minister Narendra Modi in Delhi, focusing on enhancing connectivity between Tripura and Bangladesh. The discussion encompassed air, road, and rail links, emphasizing the state's pivotal role in regional trade and cooperation.
Saha briefed the Prime Minister on ongoing and upcoming development projects in Tripura, with a special emphasis on the proposed international flight route between the state and Bangladesh. Additionally, the Agartala-Akhaura rail link project and the Bharat-Bangla Maitri Setu were deliberated upon, highlighting their significance in bolstering bilateral ties.
Expressing gratitude, Saha commended PM Modi for his unwavering support and invaluable guidance in driving Tripura's progress. Their dialogue extended to broader topics such as economic advancement, investment prospects, agriculture, healthcare, and environmental conservation.
The Chief Minister spotlighted initiatives to attract investments in the state's industrial sector, noting a surge of interest from investors across the country. He attributed this positive trend to the state government's efforts in cultivating an environment conducive to industry growth.
CM Saha also extended his warm wishes to PM Modi on the occasion of his 73rd birthday, seeking the Prime Minister's continued guidance for Tripura's comprehensive development. He acknowledged Modi's success in hosting the G20 Summit, underscoring India's growing stature on the global stage.
The meeting between the Chief Minister and Prime Minister reflects a shared commitment to fostering regional cooperation and economic prosperity. The strides being made in connectivity projects hold the promise of not only strengthening ties between Tripura and Bangladesh but also contributing to broader regional integration and development.