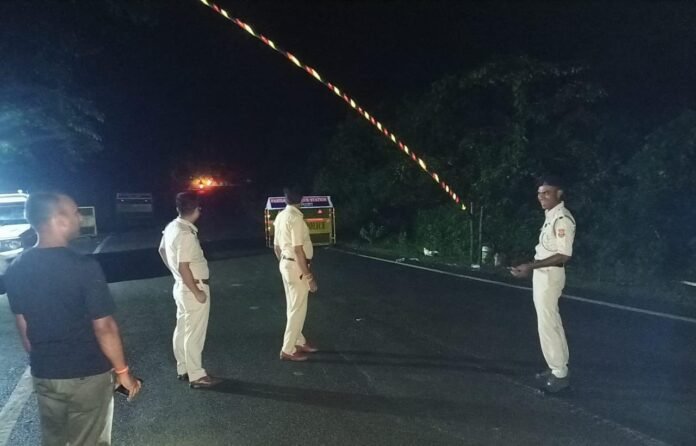 Tripura Chief Minister Prof. Dr. Manik Saha announced a substantial reduction in road accidents within a one-month period. From August 19, 2023, to September 18, 2023, a special drive was undertaken by Tripura Police under the direct guidance of the Chief Minister.
Statistics reveal a commendable 65% decrease in road accident fatalities, accompanied by a 50% drop in injuries and an overall 50% reduction in reported road accidents. These figures are in stark contrast to the average monthly data recorded over the past three and a half years.
It is worth noting that during this period, there has been a notable surge of over 20% in the number of vehicles on the road. Despite this surge, the concerted efforts of Tripura Police have yielded positive results, underscoring the efficacy of their measures.
The special drive operated on a mission-mode basis, with a primary focus on identifying accident-prone zones, often referred to as 'black spots.' Collaborative endeavors were made to conduct extensive awareness campaigns. This multifaceted approach involved close coordination with various stakeholders, including the National Highways and Infrastructure Development Corporation Ltd. (NHIDCL), Public Works Department (PWD), Health, Transport, Social Welfare Departments, and District Administrations.
Chief Minister Prof. Dr. Manik Saha emphasized the continuation of this special drive and called upon the public to wholeheartedly adhere to traffic rules and safety guidelines. He emphasized the collective responsibility of citizens in safeguarding lives on the road.