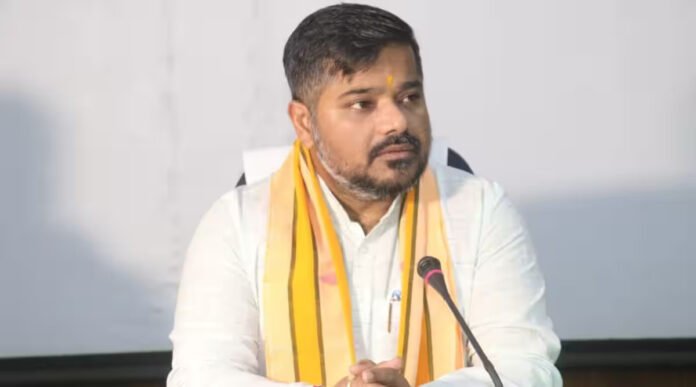 The Tripura government has announced the creation of over 200 teaching positions. These appointments, falling under the purview of the school education department, encompass 125 roles each for physical education teachers and librarians in schools affiliated with the Vidyajyoti Scheme.
Sports and Youth Affairs Minister, Sushanta Chowdhury, revealed this development during a press briefing at the Civil Secretariat. He also disclosed that the cabinet greenlit the direct recruitment of eight sports officers to fill vacant posts within his department. Additionally, 50 Group-C supervisors are set to be appointed in the tribal welfare and SC welfare departments, based on a fixed pay scale, following approvals from the finance department.
Furthermore, the cabinet resolved to fill 14 teaching positions at Maharaja Bir Bikram University, including four slots each for professors and associate professors, and six for assistant professors. Another noteworthy decision involves the appointment of 75 assistant professors across various subjects in general degree colleges.
Minister Chowdhury emphasized the government's commitment to a paperless administration, aligning with Prime Minister Narendra Modi's vision. He announced the imminent launch of an e-cabinet as part of this digital transition.
Highlighting the Mukhyamantri Tribal Development Mission, Chowdhury stated that Rs 30 crore has been earmarked for its inaugural year. This mission is dedicated to the holistic development of the tribal populace, focusing on crucial areas such as infrastructure, employment, and access to basic amenities like drinking water and roads.
Addressing the issue of tribal unity, Chowdhury cautioned against divisive measures, emphasizing that the progress of the tribal population is contingent on a united front.
In terms of connectivity, the Sports and Youth Affairs Minister offered promising updates. He announced that international flights at Maharaja Bir Bikram airport and railway links between Tripura and Bangladesh are slated for commencement in the coming month, marking a significant leap forward for the region.