Today Honourable Deputy CM Jishnu Dev Varma wrote a post on his timeline highlighting the article' From darkness to solar-powered light' published by The Hindu covering Sarkhipara, in Tripura's Khowai district about 90 km east of Agartala.
This article talks about how villagers' lives changed in Sarkhipara after installing micro-grid solar plants. The Hindu's article mentioned Lebirung Reang and her husband Natuharia Reang who got married 6 years ago. The installation of solar plants reminds her of how her husband used to say that he could bring the moon and the stars home for her.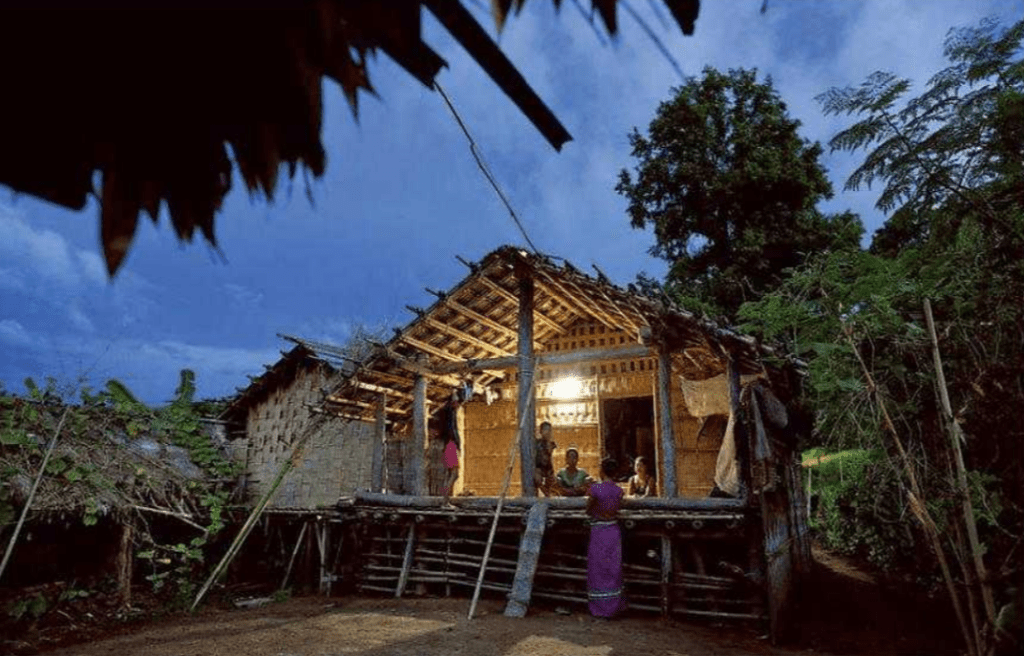 'Life has changed in Sarkhipara after a micro-grid solar plant a year ago. Rahul Karmakar talks to villagers in the hamlet in Tripura's khowai district to chronicle how electricity finally came, and how it affected their prospects and daily life rhythm' says The Hindu.
Deputy CM wrote in his post 'Today 20.8.22) The Hindu published an article covering Sarkhipara (Mungiakami Block) where for decades (80years) since this little Janajati village was established there was no electricity. Tripura Renewable Energy Development Agency under my power department installed a solar microgrid.
He also mentioned the interaction of the Hon'ble PM with a beneficiary of that village a few weeks back. Further, the post says 'TREDA has already installed 12 Solar Microgrids and i50 more are in the pipeline to reach out to the remotest corners.