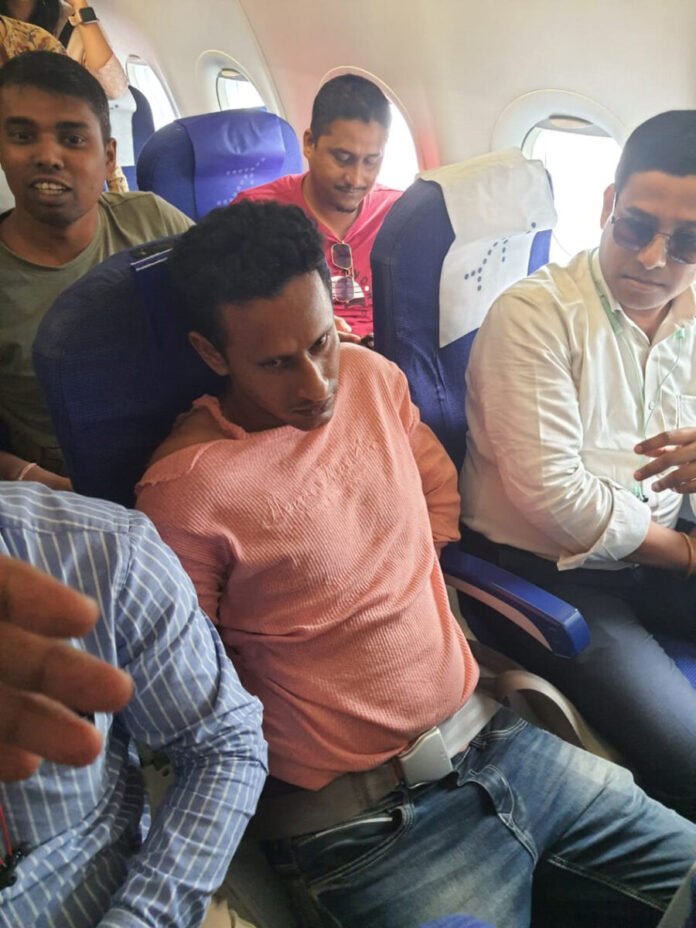 Agartala, Tripura – A harrowing incident unfolded aboard an IndiGo flight en route from Guwahati to Agartala, when a passenger attempted to open the emergency door mid-flight. Thanks to the quick actions of vigilant fellow passengers, a potential catastrophe was averted.
The unruly passenger has been identified as 41-year-old Biswajit Debnath, a resident of Jirania in West Tripura district, according to airport sources. The alarming incident occurred during the flight, prompting immediate responses from both airline crew and passengers.
Eyewitnesses on board reported that Debnath's actions induced panic and chaos among passengers. It has been revealed that Debnath had consumed intoxicating substances prior to boarding, raising suspicion about his behavior. However, the courageous intervention of fellow travelers ensured that the situation did not escalate further.
Upon the plane's safe landing at Agartala Airport, CISF personnel were on hand to assist in subduing the unruly passenger. Airport police were swiftly notified and took custody of Biswajit Debnath, who now faces legal repercussions for his disruptive conduct.
AIGP Jyotishman Das Chowdhury of Tripura stated that Debnath was aboard a Guwahati-Agartala Indigo flight when he attempted to open the emergency exit, only to be restrained by his co-passengers.
Airline officials and law enforcement authorities are conducting a thorough investigation into the incident to ascertain Debnath's motives and whether any additional security measures need to be implemented.
The swift response from both passengers and airline personnel prevented a potential disaster, underscoring the pivotal role of passenger vigilance and collaborative efforts in ensuring air travel safety.