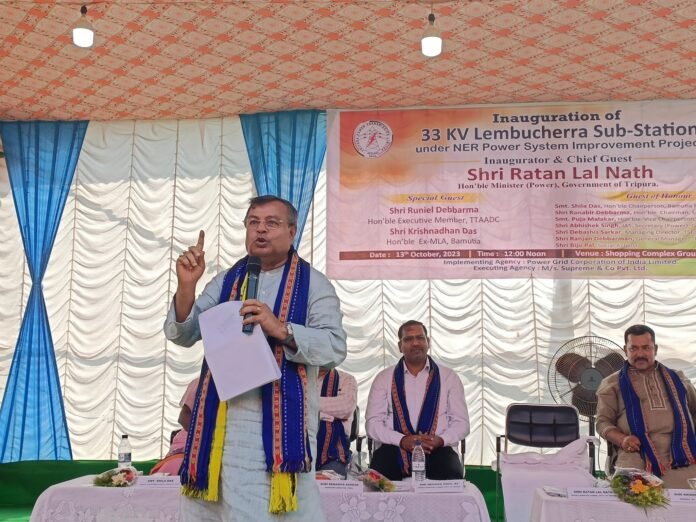 Tripura's Power Minister, Ratan Lal Nath, revealed on Friday that the state's power utility has been grappling with an annual loss of Rs 300 crore. This substantial financial setback arises from the high costs associated with power generation.
While the production cost per unit of power stands at Rs 7.33, the Tripura State Electricity Corporation Ltd (TSECL) sells it at a lower rate of Rs 6.68, resulting in a deficit of Rs 0.65 per unit even after state government subsidies.
The minister emphasized that this financial strain leads to a monthly loss of Rs 25 crore, which accumulates to a staggering Rs 300 crore over the course of a year. This revelation comes in the wake of the inauguration of a 33-KV sub-station at Lembucherra in West Tripura district, underscoring the critical need for addressing the financial challenges faced by the state's power sector.
Notably, TSECL recently implemented a tariff hike averaging between 5-7 percent. This adjustment was likely made in response to the increasing operational costs faced by the corporation.
Efforts to identify sustainable solutions and strategies for mitigating these financial losses will be crucial in ensuring the stability and viability of Tripura's power sector. The revelation serves as a call to action for policymakers, industry experts, and stakeholders to collaboratively work towards a more financially resilient energy landscape in the state.