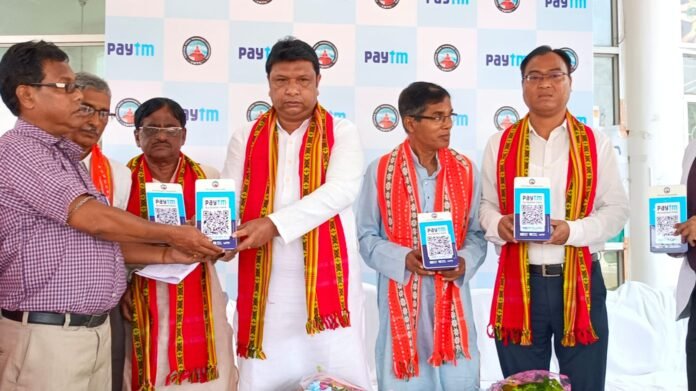 The Tripura Road Transport Corporation has ushered in a new era with the introduction of an E-ticketing system. The initiative, inaugurated on Monday by the Corporation's Chairman, Abhijit Deb, is poised to revolutionize accessibility and convenience for commuters.
Chairman Abhijit Deb expressed optimism about the positive impact this system will have on the corporation's outreach. He emphasized that this move aligns with the Prime Minister's vision of digitization, and sets a precedent for other sectors to follow suit. The E-payment system will initially roll out on the Agartala-Khowai and Agartala-Sabrom routes, with plans for expansion to all other roads underway. Moreover, this system will extend its services to buses operating under the Public-Private Partnership (PPP) Model.
Vice Chairman of the Corporation, Samar Roy, lauded the introduction of the new system, highlighting its paramount significance for passengers. With the capability to purchase tickets from the comfort of their homes, commuters can expect a remarkable alleviation of the ticketing process. Furthermore, Roy expressed confidence that the digitalization of ticketing will play a pivotal role in curbing instances of corruption.
The launch event saw the presence of key dignitaries including MD Dhanbabu Reang and two members of the Board of Directors, Usha Ranjan Ghosh and Ashok Pal. Their participation underscored the collective commitment towards modernizing the corporation's operations.
With this innovative E-ticketing system, the Tripura Road Transport Corporation aims to set a new benchmark for efficiency and accessibility in the realm of public transportation. The digitization drive not only promises convenience for passengers but also lays a foundation for a more transparent and accountable transport network.