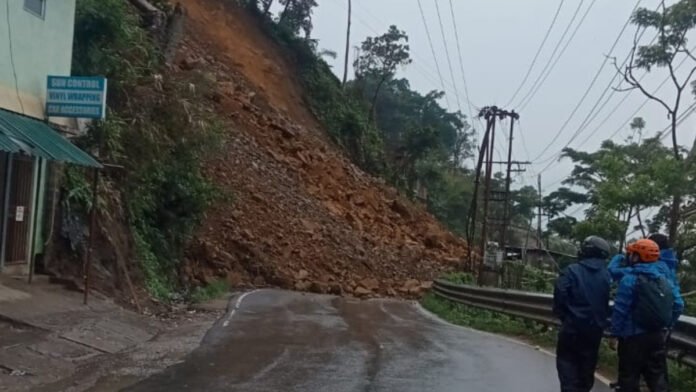 In a tragic incident, a 24-year-old labourer hailing from Tripura lost his life, while another worker sustained injuries in a landslide at a road construction site in Mizoram's Serchhip district. The unfortunate incident occurred on Monday, leaving the entire community in mourning.
The landslide struck at approximately 12:30 pm in the remote village of Keitum, located around 122 kilometers from Aizawl. Dhahan John Reang, along with fellow laborers, was diligently engaged in widening a national highway when tragedy struck.
Regrettably, Dhahan John Reang lost his life on the spot due to the severity of the landslide. His fellow worker, who was injured in the incident, received prompt medical attention and was swiftly transported to Serchhip District Hospital. Thankfully, the injured worker is reported to be out of danger and is now in stable condition.
In accordance with legal protocols, a postmortem examination was conducted on Dhahan John Reang's body. Following this procedure, his mortal remains are being transported to his hometown in North Tripura district, where family and friends await the return of their beloved son.
The incident serves as a somber reminder of the risks that laborers undertake daily to contribute to vital infrastructure projects. The loss of a young life is deeply mourned, and the injured worker's recovery is a glimmer of hope amidst the tragedy.
Local authorities and concerned agencies are investigating the circumstances leading to the landslide to ensure that adequate safety measures are in place for laborers working in such environments. This unfortunate event underscores the importance of prioritizing worker safety in construction and infrastructure projects, with the hope of preventing such heart-wrenching incidents in the future.