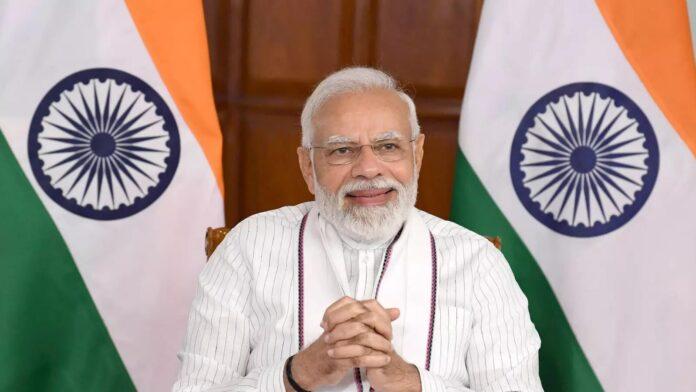 On the occasion of Prime Minister Narendra Modi's birthday, the Tripura government would undertake a two-and-a-half month-long campaign on good governance in every household from September 17, officials said on Saturday.
Officials said that Tripura Chief Minister Manik Saha held a meeting with the senior ministers and top officials to successfully conduct the 'Proti Ghore Shushashon' (good governance in every household) campaign to take the benefits of flagship schemes of the Central government and the state government to the doorsteps of the people from the district to the gram panchayat level.
The meeting was also attended by Deputy Chief Minister Jishnu Dev Varma, ICA minister Sushanta Chowdhury, Tripura Industry Development Corporation chairman Tinku Roy, Chief Secretary JK Sinha, DGP Amitabh Ranjan, PCCF KS Shetty, and various department heads, secretaries and principal secretaries.
As per reports, the campaign would run until 30 November. The Chief Minister asked the leaders and other concerned people to conduct the campaign in a missionary and festive atmosphere.
Information and Cultural Affairs Department Secretary Pradip Chakraborty said that as part of the good governance campaign, development meetings, fairs and exhibitions, gatherings and various other events would take place in each block.
The main purpose of this campaign is to offer development services in people's homes and in order to ensure the benefit of various schemes of the central and state government to all the beneficiaries.