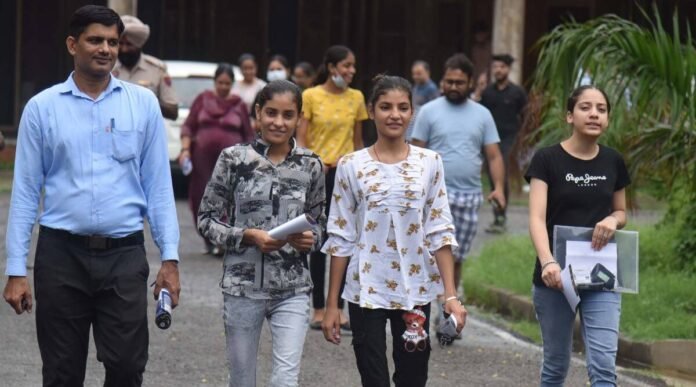 The National Testing Agency (NTA) has officially released the admit cards for the UGC NET (University Grants Commission National Eligibility Test) June 2023 Phase-I examination. Candidates who have registered for the exam can now download their admit cards from the official website. The UGC NET June 2023 Phase-I exam is an important milestone for aspirants seeking eligibility for the position of Assistant Professor or Junior Research Fellowship (JRF) in Indian universities and colleges.
To access the UGC NET June 2023 Phase-I admit card, candidates can visit the official website and follow the designated download link provided. They will be required to enter their registration number, date of birth, and other necessary details to access and download their admit card.
It is important for candidates to carry a printed copy of their admit card to the examination center, as it serves as a crucial document for verification purposes. In addition to the admit card, candidates must also bring a valid photo ID proof, such as Aadhaar card, PAN card, or passport.
The UGC NET June 2023 Phase-I examination will be conducted in multiple cities across India, and candidates must report to their designated examination center as per the instructions mentioned on their admit card. It is essential to follow all the examination guidelines and maintain decorum throughout the examination process.
The UGC NET is a highly competitive exam that evaluates the eligibility of candidates for the posts of Assistant Professor and Junior Research Fellowship. It consists of two papers – Paper-I and Paper-II, both of which are conducted in a computer-based mode. Paper-I tests the general aptitude and research skills of candidates, while Paper-II assesses their subject-specific knowledge.
Candidates are advised to thoroughly review the syllabus and exam pattern for the UGC NET June 2023 Phase-I exam and prepare accordingly. It is crucial to dedicate ample time for revision and practice, as the exam requires a comprehensive understanding of the subjects.
With the release of the UGC NET June 2023 Phase-I admit card, candidates can now focus on their final preparations and ensure they are well-equipped to excel in the examination. It is essential to stay updated with any further announcements or notifications from the NTA regarding the examination.
For more information and updates, candidates are encouraged to regularly visit the official website of the National Testing Agency and stay connected to reliable sources of information. The UGC NET June 2023 Phase-I examination is a significant opportunity for aspiring candidates, and with diligent preparation and a focused approach, they can strive towards achieving their goals of becoming Assistant Professors or Junior Research Fellows in the academic field.