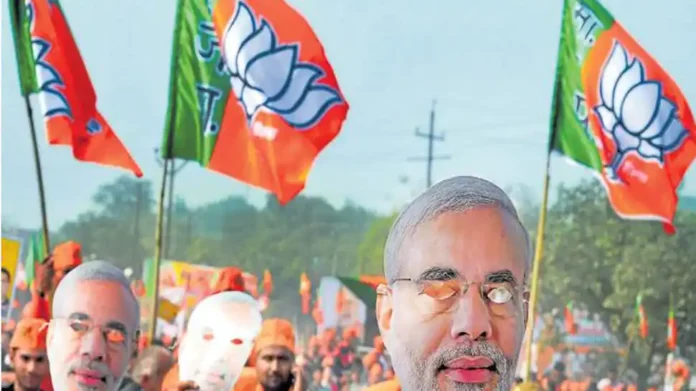 BJP won majority in Tripura assembly elections. Padma Shibir has advanced in 32 seats. However, there is also a bitter fight between Tipra Motha and the Left-Congress.
So far in the counting, BJP is leading in 32 seats, Tipra Motha in 12 and Left Front in 9 and Congress in 5 seats. 2 other seats advanced. Among the heavyweight candidates, Chief Minister Dr. Manik Saha and Congress' Sudip Roy Burman are leading. But, BJP president Rajeev Bhattacharya is lagging behind in Banmalipur seat.
Incidentally, this morning in Tripura, along with BJP's Northeast coordinator Sambit Patra and state election in-charge Mahendra Singh, Chief Minister candidate Dr. Manik Saha from Town Baradwali constituency offered puja at Mata Tripureshwari temple. Mohanpur BJP candidate Education Minister Ratan Lal Nath also offered puja at the temple in the morning.