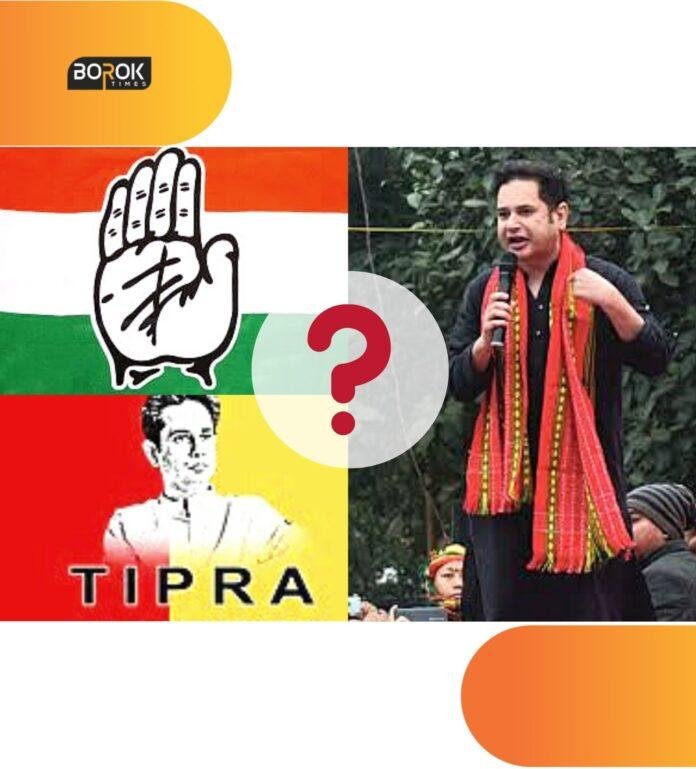 Bubagra Pradyot Manikya denied any connection or alliance of TIPRA Motha with the Congress or any other political party in by-election Tripura.
Amid the by-election, tension and confusion are seen between TIPRA Motha and the Congress party in Tripura. As per the source, both parties seem to be getting ready for an understanding ahead of the by-elections in the state. Congress is said to be waiting for the decision by the TIPRA Motha about the seats where they would be filing their candidates.
"If the party decides to field candidates from any of the seats, we shall avoid fielding our candidates extending our support," said a Congress leader as per the media source. "TIPRA leaders are still undecided on the matter, and since TIPRA supremo Pradyot Kishore Debbarman is out of the state for a tour, we are waiting for his return" Congress leader added.
On the other hand, the chairman of TIPRA Motha, Bubagra Padyot Manikya has denied this information and has clarified that his party will not ally with any other party in Tripura. Furthermore, Bubagra Pradyot Manikya added that without a written agreement supporting the TIPRA Motha's "Greater Tipraland" demand, his party is not interested in an alliance with any parties.