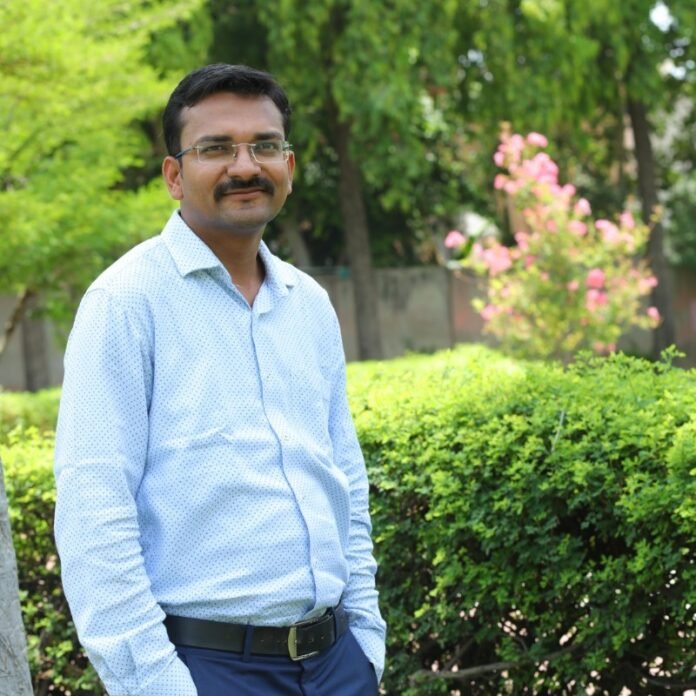 Introduction: Jainendra Agrawal is a dynamic young entrepreneur who has carved his own path to success through a combination of education, innovation, and a relentless drive to excel. His journey from a small-town upbringing to the founder of a thriving IT company, MediaTechTemple, is a testament to his dedication and passion for entrepreneurship.
Education: Jainendra Agrawal's educational journey laid a strong foundation for his entrepreneurial endeavors. He holds a Bachelor of Science degree in Mathematics, Physics, and Chemistry, which provided him with a solid background in analytical thinking and problem-solving. Building upon this foundation, he pursued an MBA in Finance and Marketing, honing his business acumen and strategic thinking.
Early Career:
Jainendra's entrepreneurial spirit ignited during his early years when he started teaching computer practicals while still in the 8th grade. His journey continued as he transitioned into managing his family's business during his 11th-grade years, gaining valuable hands-on experience in entrepreneurship.
Professional Achievements: During his academic journey, Jainendra achieved remarkable milestones:
While pursuing his undergraduate degree, he worked as a sales executive for Benq Mobile, gaining insights into the world of sales and marketing.Jainendra's academic excellence and innovative thinking earned him a scholarship from Stanford University in the USA for his outstanding work in innovation during his MBA.He emerged victorious in the Zee Music to Money Challenge, showcasing his ability to identify innovative business opportunities.Jainendra's exceptional presentation skills were recognized as he presented on various platforms during his MBA.His dedication and hard work were further acknowledged with the Best Internship Award and a Silver Medal for academic excellence during his MBA.
Professional Career Highlights:Jainendra embarked on a professional career in research, where he played a pivotal role in evaluating various projects across India, including but not limited to:Artisan Sustainability Project (Delhi)ICT Tools for Education Project (West Bengal)Manganese Ore Customer Satisfaction Evaluation (MSTC, Kolkata)DISE Data Sample Checking (Uttarakhand)Urban Schooling Reforms Study (Uttar Pradesh)Dealer Satisfaction Evaluation (Madras Fertilizer Limited, Chennai)Census of Handicraft Artisan and Capacity Building Plans (Andhra Pradesh)National Drinking Water Security Pilot Project (Delhi)XI Five-Year Plan Evaluation (Central Ground Water Board, Faridabad)Integrated Water Resource ManagementEmpowerment Initiatives in Water and SanitationResearch Studies and Monitoring for Minority AffairsGround Water Training and Resource Centers (RWRD and Eu-SPP)Collaborative Research with MIT University, USAManagement of Mobile Medical Units and Health CampsEntrepreneurial Journey:With a wealth of experience and knowledge gained from his extensive career, Jainendra Agrawal founded MediaTechTemple. This fast-growing IT company operates in a tier-III city and offers a range of services, including IT development, digital marketing, tele-marketing, and call center solutions. MediaTechTemple has attracted clients from across India, showcasing Jainendra's ability to bridge the gap between small-town entrepreneurship and nationwide success.
Jainendra Agrawal's journey is a remarkable example of how determination, education, and a commitment to innovation can lead to entrepreneurial success. His dedication to making a positive impact in the business world is evident in his impressive career achievements and the growth of MediaTechTemple, which continues to thrive under his visionary leadership.