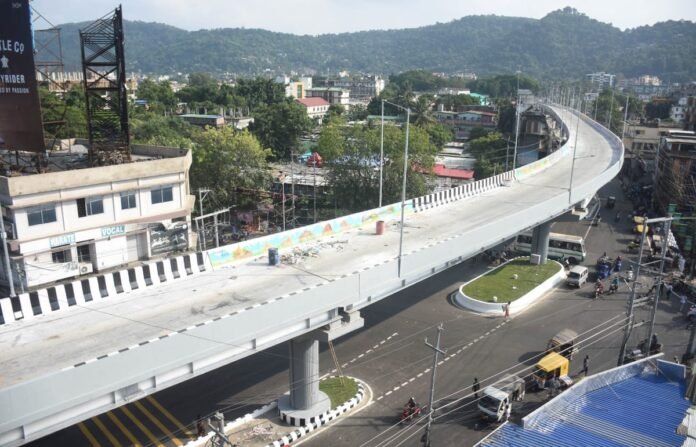 In a significant development for the state's infrastructure, Assam's Chief Minister has announced plans for the construction of six new flyovers in Guwahati. The move is aimed at addressing the city's growing traffic congestion and enhancing connectivity.
The proposed flyovers are set to be strategically located in various parts of Guwahati, with the goal of easing traffic flow and reducing commuting time for the city's residents. These projects align with the government's commitment to modernizing the state's infrastructure and improving the overall quality of life.
The new flyovers will be constructed with the latest technology and safety measures, ensuring that they are not only efficient in terms of traffic management but also safe for commuters. This development is part of the state's ongoing efforts to create a sustainable and well-connected urban environment.
The construction of these flyovers is expected to provide a significant boost to the city's economy by streamlining transportation and facilitating the movement of goods and people. Reducing traffic congestion and travel time is vital for a city's overall development and is expected to have a positive impact on the local economy.
Moreover, the new flyovers will contribute to a reduction in air pollution and fuel consumption, as shorter travel times mean fewer vehicles on the road, thereby minimizing the environmental footprint. This initiative aligns with the state's commitment to environmental conservation and sustainable urban development.
In addition to the economic and environmental benefits, the flyovers will also enhance road safety. Reducing traffic congestion often leads to fewer accidents, making the city's road network safer for all. This improvement in road safety is a crucial aspect of urban development, contributing to the well-being of the city's residents.
All About It
The construction of the flyovers is expected to generate employment opportunities, providing a much-needed boost to the local job market. It will also encourage investments in the city and promote economic growth.
The announcement of these new flyovers reflects the government's dedication to infrastructure development and urban planning. The Chief Minister's commitment to enhancing the city's connectivity and improving the overall quality of life for its residents is commendable.
The people of Guwahati can look forward to a more efficient and well-connected city with reduced traffic congestion and improved air quality. The construction of these flyovers is a step toward modernizing the city's infrastructure and fostering economic growth, all while keeping the environment and road safety in focus.
In addition, the announcement of the construction of six new flyovers in Guwahati is a significant milestone for the city's development. It demonstrates the government's commitment to improving the city's infrastructure, boosting economic growth, and enhancing the quality of life for its residents.