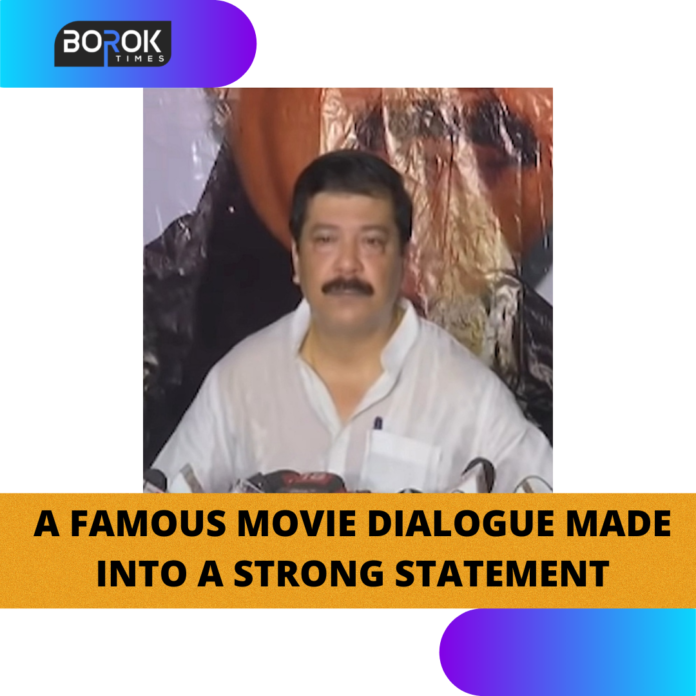 On Sunday, Mr. Sudip Roy Barman (MLA of the Tripura Legislative Assembly from the Agartala constituency) a press meet video clip footage is trending on the internet, alike of a famous dialogue from a movie "KGF 2".

The famous lead character's Rocky dialogue "Violence, Violence, Violence….I don't like it. I avoid! But violence likes me, I can't avoid?".

It was a reply from his side making a strong and clear statement "Violence, Violence, Violence…. Congress doesn't like violence But violence likes Congress, that's why we are under immense attack from the goons of BJP".

Watch the video to know more.