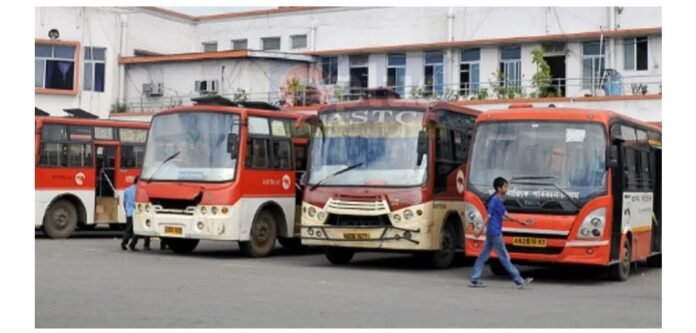 In a recent development, the All Assam State Transport Corporation (ASTC) has issued instructions to its suburban and long-distance buses entering Guwahati to avoid the Maligaon area. Instead, these buses have been directed to reach the Rupnagar depot by utilizing National Highway 37. This change in route aims to streamline traffic flow and enhance the efficiency of the transportation system in and around Guwahati.
New Route for ASTC Buses: With the directive in place, ASTC buses traveling towards Guwahati from various suburban and long-distance locations will now take an alternate route. Instead of passing through the Maligaon area, these buses will follow National Highway 37 to reach the Rupnagar depot. This strategic adjustment is expected to alleviate congestion and facilitate smoother travel for passengers.
Reasons for the Route Change: The decision to divert ASTC buses away from Maligaon stems from a comprehensive analysis of traffic patterns and congestion hotspots in Guwahati. Maligaon, a bustling locality located in the western part of the city, has been notorious for traffic bottlenecks, leading to delays and inconvenience for commuters. By rerouting buses via National Highway 37, authorities aim to minimize travel disruptions and enhance overall transportation efficiency.
Benefits for Commuters: This new route holds several advantages for both ASTC bus passengers and general commuters. First and foremost, it is expected to significantly reduce travel time, as the congestion-prone Maligaon area will be bypassed. By avoiding the traffic snarls often encountered in that region, commuters can experience a smoother and more comfortable journey. Additionally, the rerouted buses will contribute to decongesting the roads, improving the overall traffic situation in Guwahati.
Coordination and Implementation: The ASTC, in collaboration with local traffic authorities and stakeholders, has meticulously planned and executed this route change. Regular meetings and consultations were conducted to ensure the smooth implementation of the new guidelines. Adequate signage and announcements have been put in place to guide bus drivers and passengers about the revised route. ASTC officials are also working closely with law enforcement agencies to ensure the effective enforcement of the new directive.
The decision to redirect ASTC buses entering Guwahati away from Maligaon and towards the Rupnagar depot via National Highway 37 marks a significant step towards improving the city's transportation system. By streamlining traffic flow and reducing congestion, this initiative aims to enhance the overall travel experience for commuters. Passengers can look forward to shorter travel times and reduced inconvenience, while the rerouted buses contribute to a more efficient and organized road network in Guwahati.