In a surprising turn of events, the Chief Minister of Tripura, Dr. Manik Saha, expressed his heartfelt congratulations to the people and voters of Dhanpur and Boxanagar for electing BJP candidates in the recently concluded by-elections. The results of these elections were officially tallied yesterday, marking a historic moment for the Bharatiya Janata Party (BJP) in the state.
Dr. Saha particularly highlighted the significance of the BJP's victory in Boxanagar, a constituency that is predominantly composed of voters from the minority Muslim community. This victory defied conventional wisdom that suggested the minority community had reservations about supporting the BJP. According to Dr. Saha, this achievement is a direct result of the party's commitment to the principle of "Sabka Saath, Sabka Vikas" (Together with All, Development for All), which has been enunciated and diligently implemented by the BJP.
The Chief Minister attributed the party's success in these by-elections to the state government's adherence to the development principles laid down by Prime Minister Narendra Modi, which prioritize the overall progress of all sections of society. He lauded the dedicated efforts of BJP leaders, including ministers and party workers, who went above and beyond to secure this historic victory. Dr. Saha predicted that the positive outcomes of these by-polls would resonate throughout India, bolstering the BJP's standing on a national scale.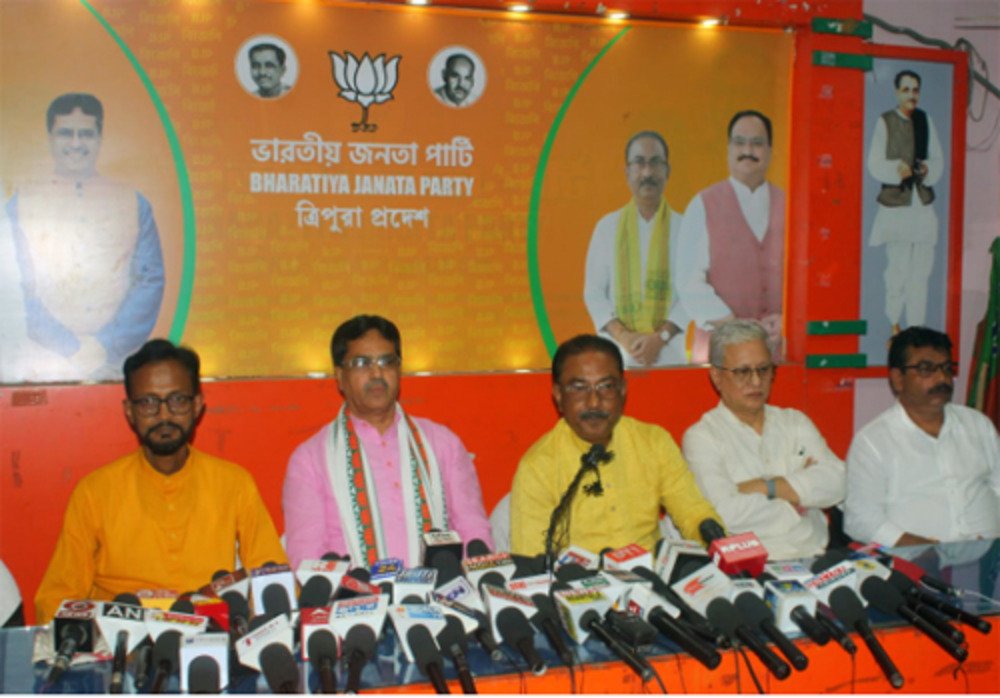 Dr. Saha did not miss the opportunity to indirectly criticize the Communist Party of India (Marxist) or CPI (M), which had chosen to boycott the counting process and withdraw from the election altogether. He argued that the CPI (M) had anticipated defeat and, as a result, had not campaigned vigorously. Their rallies and meetings had suffered from poor attendance, and their eventual withdrawal was a last-ditch effort to avoid the inevitable loss, according to Dr. Saha. He also suggested that the CPI (M)'s divisive politics had hindered the state's progress, while his government was committed to keeping Tripura on the path of development.
Looking ahead, Dr. Saha confidently predicted that the BJP would secure victory in both seats during the upcoming Lok Sabha elections. He made these remarks during a press conference held at the state BJP headquarters in the Krishna Nagar area. Joining him on the dais were former Deputy Chief Minister Jishnu Debbarma, BJP State President Rajeev Bhattacharjee, and Party Spokesperson Subrata Chakraborty. Following the press conference, a jubilant victory procession organized by the BJP took to the streets of Agartala, drawing large crowds in celebration of this significant electoral achievement.