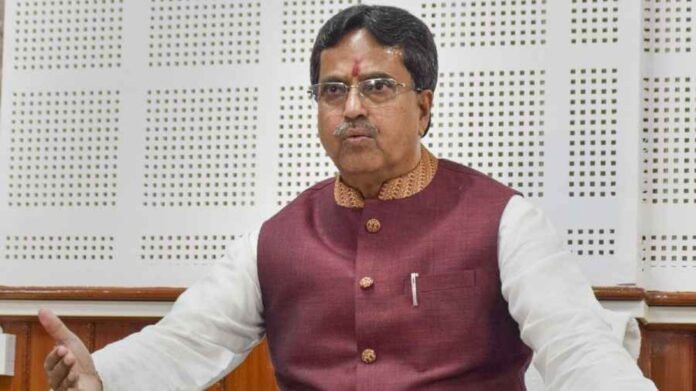 Chief Minister Dr. Manik Saha, during his address at the state office of the BJP on the occasion of Shyama Prasad Mukherjee's Balidan Diwas, accused the Trinamool Congress of transforming West Bengal into a miniature version of Pakistan. He expressed his concern that people are gradually forgetting the reasons behind the creation of West Bengal.
In his speech, Dr. Saha highlighted the remarkable contributions of Shyama Prasad Mukherjee, describing him as a visionary statesman and eminent educationist. He emphasized that Mukherjee's appointment as the Vice-Chancellor of Calcutta University at the young age of 33 is a testament to his intellect and leadership qualities. Additionally, Mukherjee's significant contribution to the promotion of local languages is etched in history, particularly his decision to invite Rabindranath Tagore to deliver the convocation address in Bengali in 1937.
Dr. Saha underscored the vital role played by Shyama Prasad Mukherjee in safeguarding the interests of West Bengal. However, he expressed disappointment that the current administration in the state seems to have forgotten the invaluable contributions of this great leader. He lamented the lack of recognition for the importance of West Bengal and criticized the deterioration of the state under the ruling party's governance.
The Chief Minister's remarks shed light on the need to uphold the legacy of Shyama Prasad Mukherjee and to restore West Bengal to its former glory. His statements serve as a reminder of the state's rich history and the imperative of preserving its cultural and political heritage.