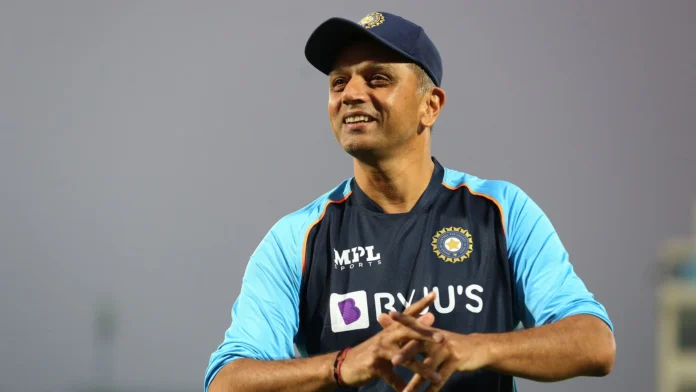 Team India's head coach Rahul Dravid has become Covid positive just before the Asia Cup. Now it is difficult for him to go with the team to the Asia Cup. For now, it's not possible to say when Dravid will join the rest of the team which is all set to leave for the UAE. Let us tell you that Dravid did not go on the Zimbabwe tour with Team India. He was rested from this tour. In his absence, VVL Laxman went on a tour of Zimbabwe in the role of coach.
Paras Mhambrey has been made incharge in his absence. It has not yet been decided whether VVS Laxman will be involved or not, a decision will be taken after a few days. BCCI wants to wait till next week so that Dravid can recover and join the team.
Although no decision has been taken regarding the name of VVS Laxman, it is expected that he will get this responsibility once again in the Asia Cup. From August 27, the Asia Cup is going to start in the UAE. However, Team India will start its campaign against Pakistan on August 28. However, till now no official confirmation has been made regarding this news.
The news of Dravid being Corona positive came to light when some players of Team India left for UAE on Tuesday morning for the Asia Cup and Dravid was not with the team. Some players of the team have left for UAE while some will join the team soon. While some players will leave for the UAE directly from Harare, where the team made a clean sweep against Zimbabwe on Monday. In a big tournament like Asia Cup, where the first match is against Pakistan, then it is necessary to have an experienced coach like Dravid with the team so that the pressure on the players can be reduced.