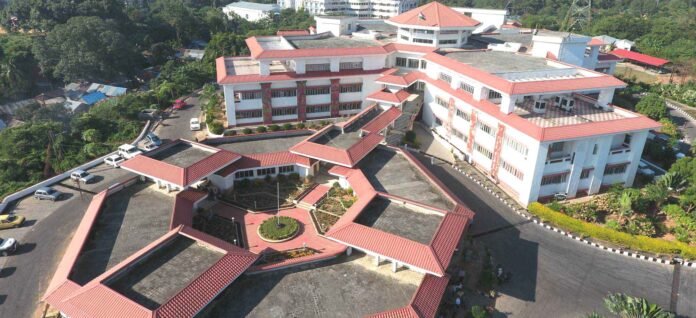 The High Court of Tripura has taken a significant step towards justice by appointing a full bench to hear the plea of 10,323 teachers who were unlawfully retrenched from service. The hearing is scheduled for September 26, drawing applause from political parties across the state.
PCC President, Asish Kumar Saha, expressed his support for the decision, emphasizing the need for justice to prevail in this case. He highlighted the initial misinterpretation of the mother order by the then law department of the erstwhile left front government, which led to the teachers' illegal retrenchment under the BJP government. Saha affirmed the Congress party's longstanding advocacy for the reinstatement of these teachers who were wrongly dismissed.
The opposition CPI (M) also welcomed the special hearing, with a senior party leader stating that in their 2023 election manifesto, the party had committed to reinstating the retrenched teachers, even considering a validation act if necessary. The leader acknowledged past mistakes and welcomed the opportunity for correction through judicial intervention.
Sources within the BJP echoed the sentiment, asserting that any judicial verdict would be respected. They expressed the state government's willingness to comply with a favorable judgment, underscoring Chief Minister Dr. Manik Saha's personal interest in helping the affected teachers. Former Education Minister Ratan Lal Nath had recognized the strength of the teachers' case and sought to restore their jobs, but faced opposition from then-Chief Minister Biplab Kumar Deb.
It is worth noting that the BJP had pledged in their 2018 election manifesto to safeguard the teachers' jobs through legal and humanitarian means. Minister for Food and Transport, Sushanta Chowdhury, reiterated this commitment during recent campaigns, assuring constituents that the state government would exhaust all avenues to reinstate the 10,323 teachers.
A consensus has quietly emerged among all parties regarding the reinstatement of these illegally retrenched teachers. With anticipation building, all eyes are now on the judicial pronouncement following the September 26 hearing.