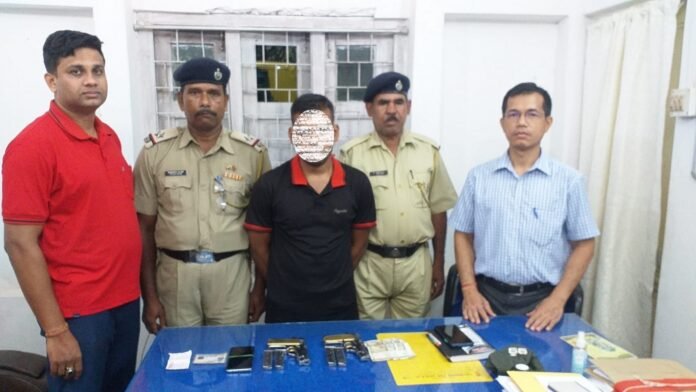 Jirania, Tripura – On September 19, 2023, a routine security check at Jirania Railway Station led to a significant breakthrough when law enforcement officers detained an individual in possession of two pistols and four magazines.
The detainee, whose identity is being withheld pending further investigation, was apprehended during a thorough screening process. The discovery of the illegal firearms prompted immediate action by the Tripura Police.
A case has been registered under the relevant sections of the Arms Act, underscoring the gravity of the situation. The authorities are committed to a thorough and comprehensive investigation to determine the origin and intended use of the seized weapons.
"We take incidents of this nature very seriously, and the timely intervention of our vigilant officers at Jirania Railway Station prevented potential harm to the community," stated a spokesperson for the Tripura Police.
The incident serves as a stark reminder of the ongoing efforts to combat illegal arms trafficking and maintain the safety and security of the region. The authorities are urging citizens to remain vigilant and report any suspicious activity to the police.
The detainee is expected to face a rigorous legal process, with the full weight of the law brought to bear upon those found guilty of such offenses. The investigation will also aim to trace the source and network involved in the illegal arms trade.
The Tripura Police have expressed gratitude to their officers for their diligence and commitment to maintaining public safety. The successful operation underscores the importance of continued cooperation between law enforcement agencies and the community in the fight against criminal activity.
The case will be pursued with utmost diligence to ensure that justice is served and to send a strong message against illegal arms possession and trafficking within the region.