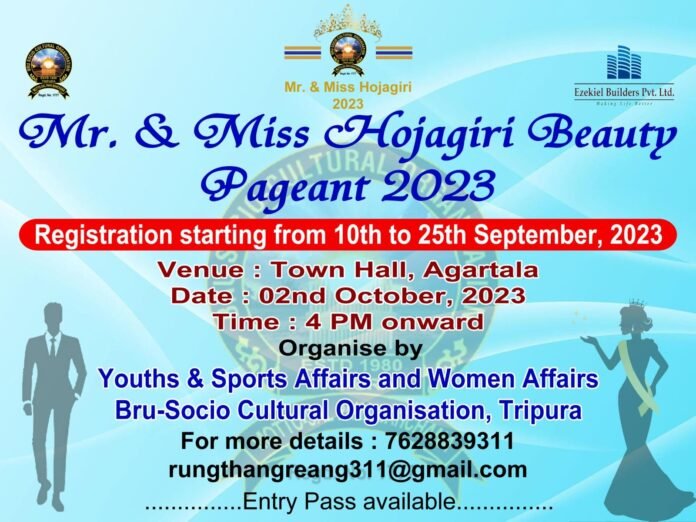 The highly anticipated Mr. and Miss Hojagiri 2023 beauty pageant has officially opened its doors to participants from all corners of the community. This distinguished event promises to be a celebration of talent, charisma, and inner beauty that knows no bounds.
With the registration deadline set for the 25th of September, aspiring contestants are encouraged to seize this golden opportunity and make their mark in this prestigious competition. Whether it's a longstanding dream to walk the runway or a desire to showcase unique charm, the Mr. and Miss Hojagiri 2023 platform welcomes individuals from all walks of life.
For those seeking further details or wishing to register, a dedicated contact number via WhatsApp or phone call, 7628839311, has been provided. Our committed team is poised to guide interested participants through the registration process and address any inquiries they may have.
This is more than just a pageant; it's a platform for self-expression, empowerment, and the celebration of individuality. Don't let this chance to shine pass you by. Seize the opportunity to stake your claim on the illustrious titles of Mr. or Miss Hojagiri 2023. Time is of the essence, and the stage is set for your brilliance to illuminate the grandeur of this event. Act swiftly, for this is your moment to stand in the spotlight and let your inner beauty radiate.