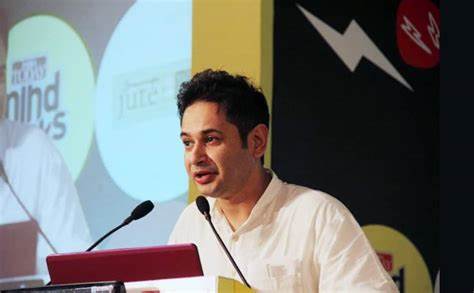 Maharaja Pradyot Kishore Debbarma held a meeting with socialists on the eve of counting of votes. From this meeting of this day, he gave the message of peace harmony and brotherhood. Socialists continue to play an important role in the welfare of the people of the state.
Socialists have been playing this role for a long time in taking the tribal society forward Socialists always think of tribal welfare. That is why Tipra Motha supremo Pradyot Kishore Debbarma met socialists in an important meeting at the palace compound in Agartala on Monday.
In the meeting, he exchanged views with the socialists and took important advice from the socialists to take the society forward. Pradyut Kishore Debbarma said that political parties which do not accept the advice of the socialists will not be able to work for the development of the society.
That is why Pradyot Kishore meets with social leaders and gathers experience from them Pratyot Kishore said that no matter what the result of the election, any kind of chaotic situation will be created. Conflict between brothers in the state is not desirable in any way.
On this day, he gave the message of unity and brotherhood of people of all castes and tribes Experts think that his meeting with the socialists is very significant.