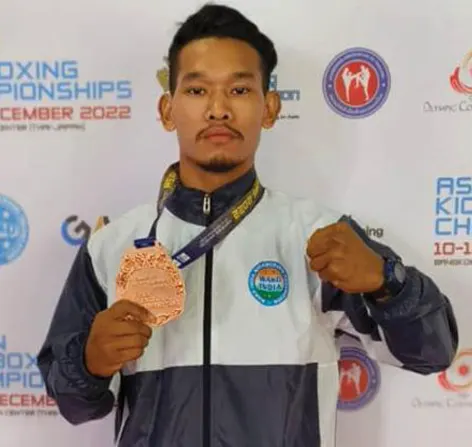 Tana Tagi Tara, a kickboxer hailing from Arunachal Pradesh, has earned the honor of representing India at the esteemed Wako World Senior Kickboxing Championship. The championship is scheduled to take place in Albufeira, Portugal, spanning from November 17 to 26.
Tana Tagi Tara Represents India in Portugal Kickboxing Championship
Tara's selection is a result of his exceptional performance at the Wako India Seniors and Masters National Kickboxing Championship earlier this year in Jalandhar, Punjab, where he clinched a gold medal. The confirmation of Tara's participation in the championship was provided by Charu Govin, the general secretary of the Kickboxing Association of Arunachal (KAA). Govin also shared that Tara has already reached Portugal to prepare for the upcoming event.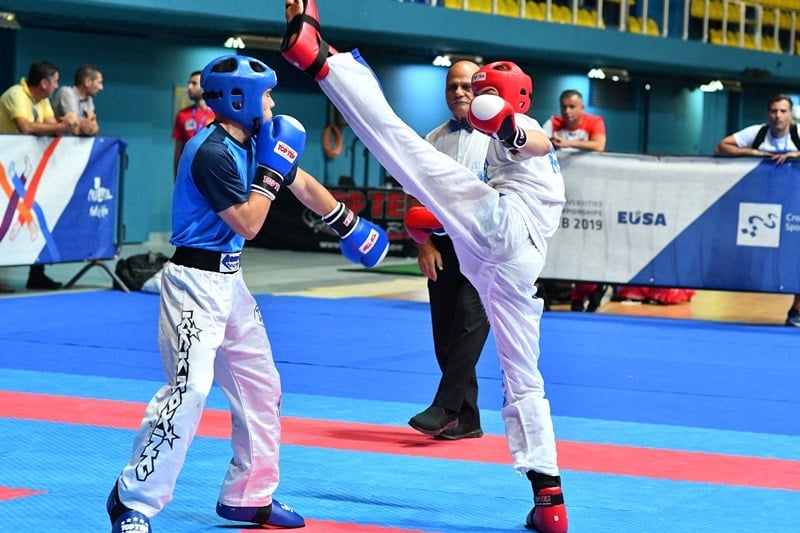 In preparation for this prestigious championship, Tara underwent intensive training at an international kickboxing training camp organized by the Wako India National Kickboxing Federation in Shimla, Himachal Pradesh, held from September 19 to 28.
Highlighting the significance of Tara's participation, Govin mentioned, "The Wako World Senior Kickboxing Championship is regarded as one of the most prestigious events in the kickboxing world, comparable to the Olympic Games."
Tara's impressive track record includes securing consecutive gold medals at the national championships in 2022 and 2023. Additionally, he earned a bronze medal at the Asian Kickboxing Championship held in Bangkok, Thailand, in 2022. Tara's journey to Portugal reflects not only his personal achievements but also the prowess of Arunachal Pradesh in the realm of kickboxing.