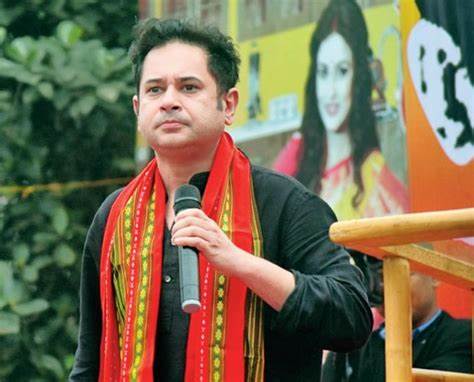 Pradyot Kishore Debbarma, President of Tipra Motha, says that all political parties will have to sit together on the issue of natives of the state and find a constitutional solution to their problems. Debbarma also demanded direct funding to the Tripura Tribal Areas Autonomous District Council (TTAADC). Also demanded to give it its police force and land related rights.
Tipra Motha president Pradyot Debbarma posted a video on social media, in which he said that if the central government, Tipra Motha, BJP, CPI(M), Congress and IPFT are ready to give direct funding to TTAADC, it should be started. If all parties are ready to give them police force and land related rights too then these should be implemented. It can be resolved only when all the parties sit together and consider the demands of the natives of Tripura.
Pradyot Debbarma, a member of the royal family of Tripura and president of Tipra Motha, is demanding a separate state of Greater Tipraland for the natives. In the recent assembly elections, the Tipra Motha party won 13 out of 60 seats in the state. Debbarma said that no one can send him to jail for demanding Greater Tipraland as everyone has the right to make such a demand under the constitution.
Debbarma claimed that Union Minister Amit Shah had talked about appointing an interlocutor to fulfill the demands of Tipra Motha. Debbarma said that we cannot repeat the mistake of IPFT party, in which IPFT joined the BJP government. The vision of Sabka Saath, Sabka Vishwas cannot be fulfilled by ignoring 30 percent of the public. BJP has made it clear that it will not divide Tripura. However, BJP leaders are in favor of giving more legislative, economic and executive officers to TTAADC.
In the year 1985, the Autonomous District Council was formed in Tripura under the Sixth Schedule of the Constitution. This organization was formed to safeguard the rights and cultural heritage of the tribal community. Now the Tipra Motha party demands that these TTAADCs should be merged to form a separate state. The TTAADC has legislative and executive powers and covers two-thirds of the total area of the state. The Council consists of 30 members, of whom 28 are elected.