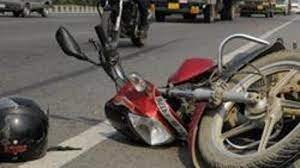 Two teenage boys, Rafi Chowdhury (16) and Riad Hossain (17), belonging to a minority community, met with a tragic accident in Rookhia under Boxanagar police station. The boys were riding a motorbike and collided head-on with a speeding jeep coming from the opposite direction while returning home from a market where they had gone for a haircut and shave. Both boys were thrown off the bike and succumbed to their injuries on the spot. The incident has left the entire Boxanagar block area in deep mourning.
The police confirmed the identities of the victims and stated that they were residents of Ashabari area under Boxanagar. The local people rushed them to Boxanagar hospital, but unfortunately, they were declared dead upon arrival. The heart-rending mishap has left the community in shock and grief.
Such accidents serve as a stark reminder of the importance of road safety measures and responsible driving. It is crucial for all road users to adhere to traffic rules and regulations to prevent such tragic incidents. The loss of young lives in this unfortunate accident has brought immense sorrow to the entire community, and the families of the victims are mourning their untimely demise.