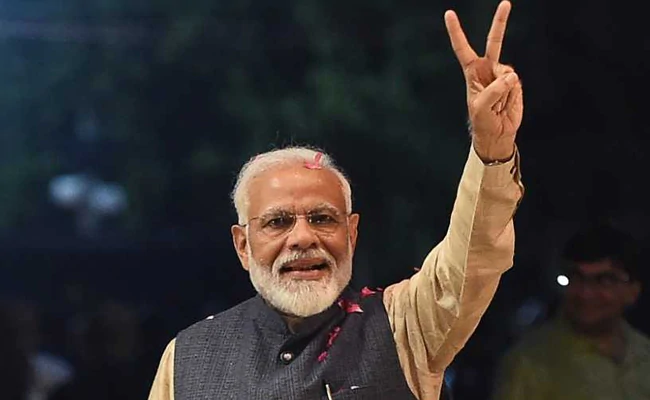 In a one-day executive meeting of the state BJP held in Tripura, the nine-year tenure of Prime Minister Narendra Modi was extensively discussed. Chief Minister Professor (Dr.) Manik Saha highlighted the significant benefits that Tripura has experienced under Prime Minister Modi's dedicated service to the country. After the meeting, Chief Minister Saha addressed the press, emphasizing the need to enhance the organizational strength of the BJP at the grassroots level.
State BJP President Rajeev Bhattacharya outlined a month-long program commemorating the end of Prime Minister Narendra Modi's nine-year tenure. The event will serve as a platform to reflect on the accomplishments achieved during this period.
During the executive meeting, Chief Minister Saha underscored the positive impact of Prime Minister Modi's policies, particularly the Act East Policy, on the northeastern states. The implementation of various welfare-oriented programs in Tripura has been a direct result of this policy. Saha mentioned the advancements in Tripura's multi-modal communication system, with the imminent introduction of international flight services at MBB airport and the establishment of 13 express trains connecting the state with major cities. The Chief Minister also highlighted the expansion of national highways from one to nine, enhancing connectivity within the state.
Regarding organizational matters, Chief Minister Saha reported that the meeting delved into various issues, with a specific focus on strengthening the BJP at the grassroots level. With 3,328 booths in Tripura, the Chief Minister expressed confidence that winning the assembly and Lok Sabha elections is achievable if a majority of voters at each booth support the BJP. He emphasized the responsibility of party workers in winning the hearts of voters and ensuring success in future elections, particularly the Lok Sabha elections.
State President Rajeev Bhattacharya announced the planned month-long program in Tripura to mark the end of Prime Minister Narendra Modi's nine-year tenure. As Modi's term concludes on May 30, the program will be initiated in phases. It will commence with a closed-door meeting between senior leaders and media representatives on May 29. Additionally, meetings with senior leaders, intellectuals, and influential individuals will be organized on specific days. The program will culminate in a ten-day public relations campaign scheduled for June.
The discussions held during the executive meeting reflect the BJP's commitment to evaluating the impact of Narendra Modi's nine-year tenure and strengthening the party's organizational structure in Tripura.