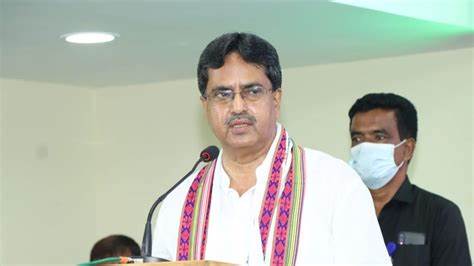 The Bharatiya Janata Party (BJP)-led government in Tripura has reaffirmed its commitment to improving the lives of common people in the state. The government aims to bring "Good governance in every home" by addressing the basic problems faced by the people of the state. Recently, the Chief Minister announced the formation of a special task force to take quick action against serious crimes and social crimes.
During the assembly elections, the BJP promised to build a better Tripura, and the government is working towards fulfilling that promise. The Chief Minister recently visited Delhi to discuss matters related to the interests of the state and subsequently listened to the problems of common people at his official residence in Agartala.
For the past few weeks, the Chief Minister has been actively interacting with people from different parts of the state to understand their problems. The people have been presenting various issues that they face, and the top officials of the state administration, including the Chief Minister's secretary Pradip Chakraborty, are assuring them of quick resolution.
The government's efforts to improve the lives of people in Tripura are laudable, and the formation of a special task force to tackle serious crimes is a step in the right direction. The Chief Minister's willingness to listen to the problems of common people and work towards resolving them is also commendable. The people of Tripura can hope for a better future with the government's commitment to good governance and the implementation of promises made during the assembly elections.