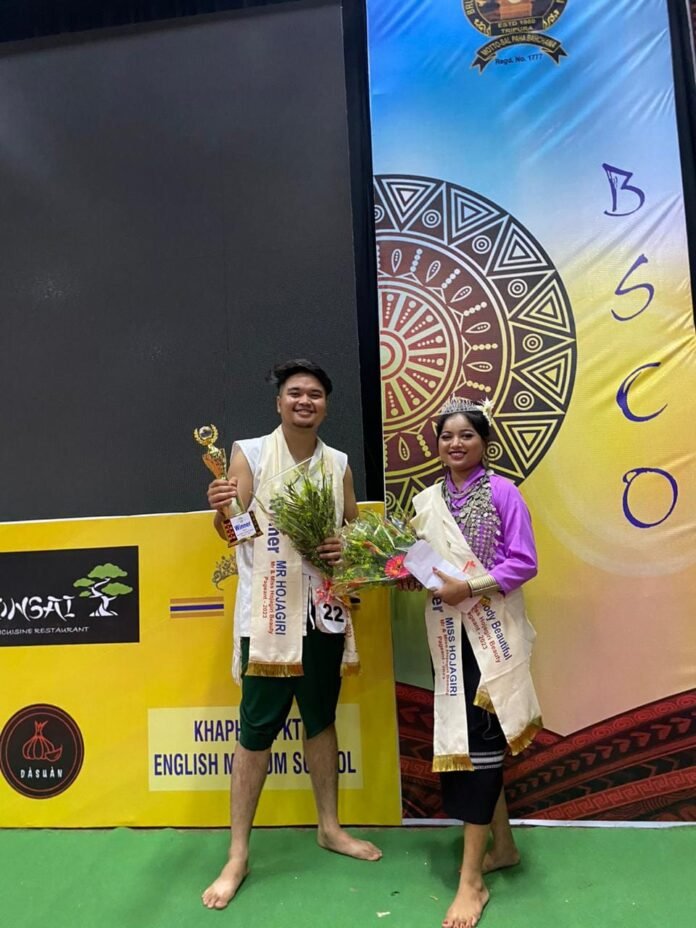 The 7th edition of the Mr. and Miss Hojagiri Beauty Pageant 2023, a celebrated event organized by Youths & Sports Affairs and Women Affairs in collaboration with the Bru-Socio Cultural Organization, was held on October 2, 2023.
The highly anticipated event saw Bredly Reng crowned as Mr. Hojagiri 2023 and Resmi Reang as Miss Hojagiri, claiming the top honors. The first runners-up titles were secured by Amit Tripura and Matari Reang, while Kulusa Reang and Albita Reang clinched the second runners-up positions. A total of 22 contestants, comprising 11 males and 11 females, were selected to compete in the final round.
Traditionally, the Mr. and Miss Hojagiri Competition was a part of the Hojagiri Festival, but this year, organizers took the bold step of holding it as a standalone event. Sarat Reang, speaking on behalf of the organizing team, explained, "The competition during the festival was becoming increasingly time-consuming due to the multitude of concurrent programs. Hence, we decided to host it separately this year. We plan to make it even grander in the upcoming editions."
The pageant not only served as a platform for emerging talent but also aimed to promote cultural awareness and celebrate the beauty of diversity within Tripura. The winners and participants received accolades for their exceptional performances, and the event left the audience eagerly anticipating an even more spectacular show next year.